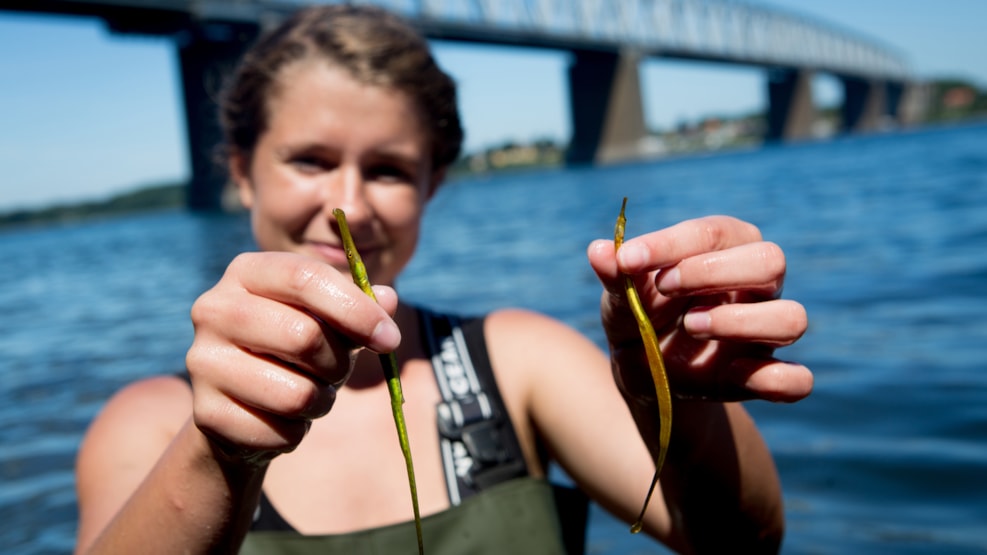 Below the surface
The Little Belt snakes its way through the landscape like a huge, impressive S. Underneath the tranquil
surface lurks a wild world full of speed and life. This tour gives you the opportunity to get a little insight into the world that is hidden from most people.
Clad in waders, and armed with a shrimp catcher (net) and with water up to your waist, you can fish some
of the distinctive animals that live in shallow waters. The nature guide will guide you through, sharing
amusing and fascinating stories about the strange animals, what makes the Little Belt very special and why
the Little Belt has meant so much for so many people in Danish history.
Group size: Min. 6 pers. Max. 20 pers.
Duration: 1-1½ hours
Season: August and September
Prices from: DKK 1.000 per hour
Practical information:
Remember a towel
Meeting point:
To be agreed individually