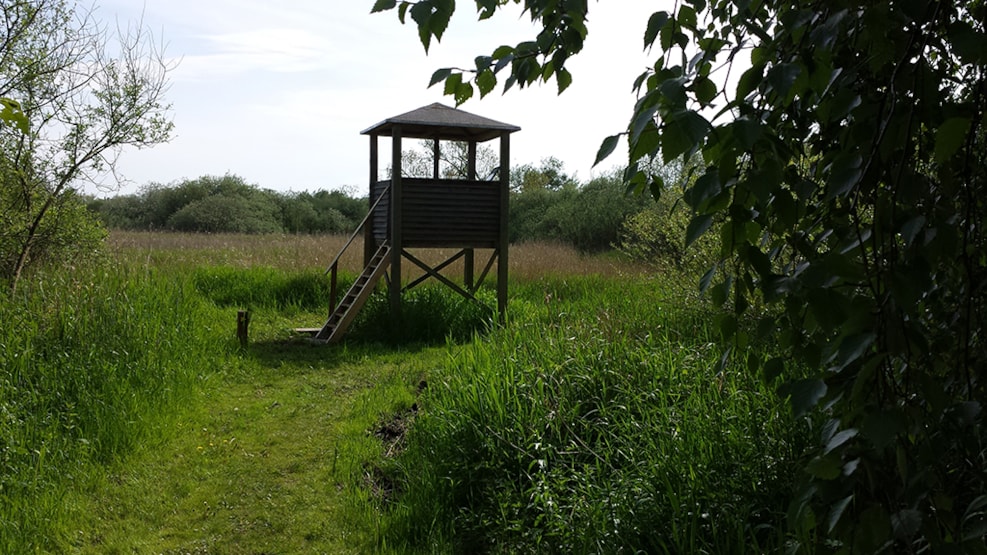 Birdwatching tower – Ejby Mose
Ejby Mose is a valuable habitat for many animals and plants - 245 different plant species are registered here, and the area is home to many kinds of birds, including nightingales. Waterfowl and birds of prey are also known to live in the area.
Noctule bats and soprano pipistrelles can also be spotted. Ejby Mose is also home to the marsh harrier.