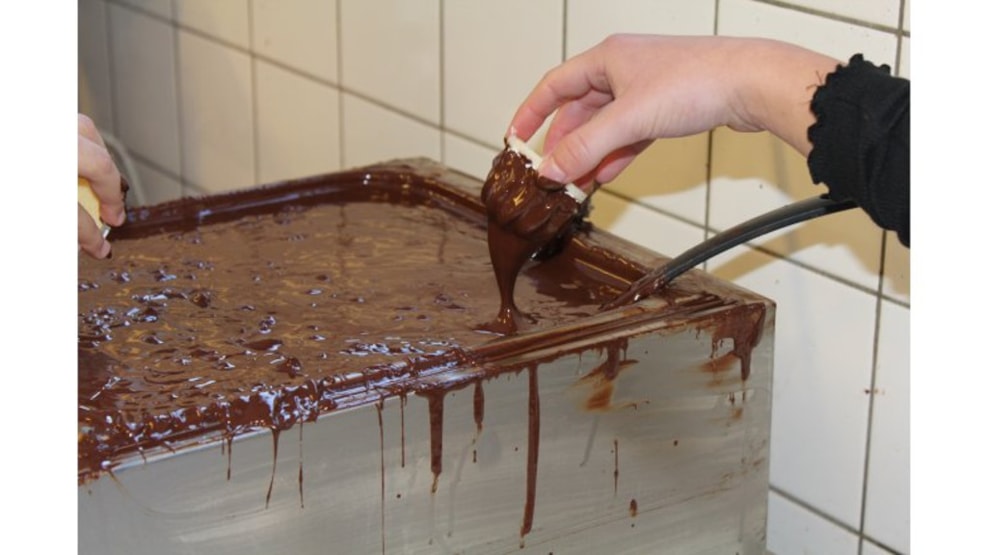 CakeVision
Teambuilding, chocolate courses, danish cream puffs, cake courses, chocolate lectures or a sensory night with chocolate and port wine tasting are just some of the courses we can arrange for you.
We can provide entertainment while husbands and wives of the company are visiting you for a company function, or your guests need a break from the conference. 
At CakeVision "The Sweet Kitchen" we create events for your wishes:
- We can arrange for your guests to create delicious treats to bring home
- Or, we can arrange a chocolate-lecture and tasting for your guests that are moving onto a party
An event at CakeVision "The Sweet Kitchen" could contain:
Tasting of 4-6 chocolates
A presentation of chocolate production
Teachings about the tempering of chocolate
Production of e.g. filled chocolates
Tasting of dessert wines
Packing your own chocolates to take home
Coffee and tea during the course
We're looking forward to welcoming you at CakeVision "The Sweet Kitchen", for some cozy hours at our facilities in an old bakery.
Duration
1.5-8 hours
Participants
Groups up to 45 pers.
Price
Varies depending on event