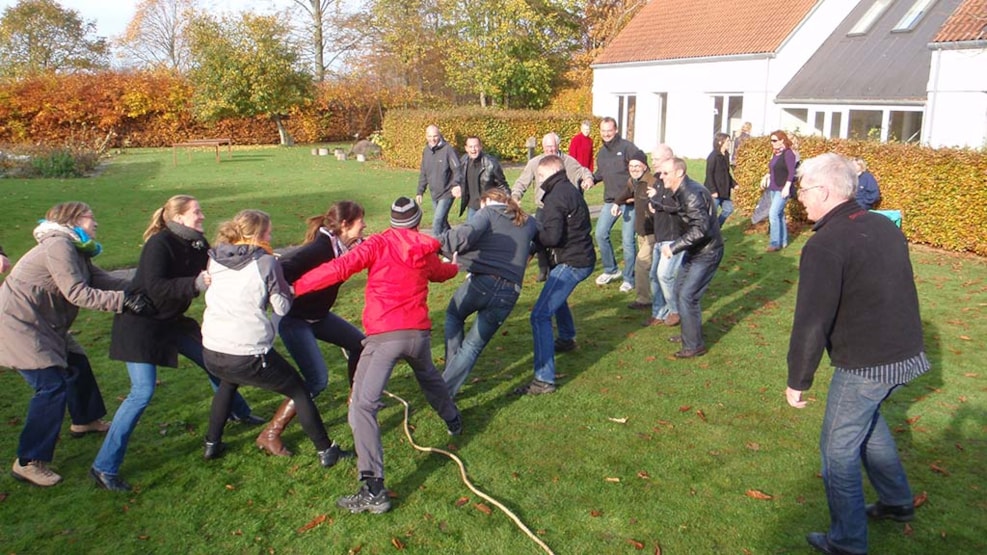 Enjoy the outdoors - be inspired and boost your energy
Vends Motorik- og Naturskole offers many interesting outdoor/coastal activities, which can be arranged to suit your needs, as long as it does not harm the environment. The activities can include various aspects such as competitions, team building, hands-on wildlife activities, educational talks, fun activities and lectures. All these elements can be mixed together as required using the coastal countryside around us. Whichever activities you choose, this break will give you time to enjoy the weather (whatever the weather), allow you to get some fresh air and have fun sharing new experiences together.
Activities could include:
Archery Fireside activities Guided walks with a ranger
All year round tobogganing
Creepy-crawly activities
Activity runs/days with various tasks.
Lectures and talks about for example the local culture, natural history, exercise, pedagogics
And much more.
Whether you are having a meeting, conference, family gathering or are with a group of colleagues or friends, we can arrange fun outdoor activities for you to share
Practical information
Vends Motorik- og Naturskole provide all the necessary equipment. Activities at Vends Motorik- og Naturskole are at your own risk. In the unlikely event that there is an accident, it will have to be covered by you own insurance.
Meeting point
We are Mobile, so it is up to you
Duration
Depends on the activity
Group size
Depends on the activity
Prices from
Contact us or VisitMiddelfart on Tel. +45 8832 5959