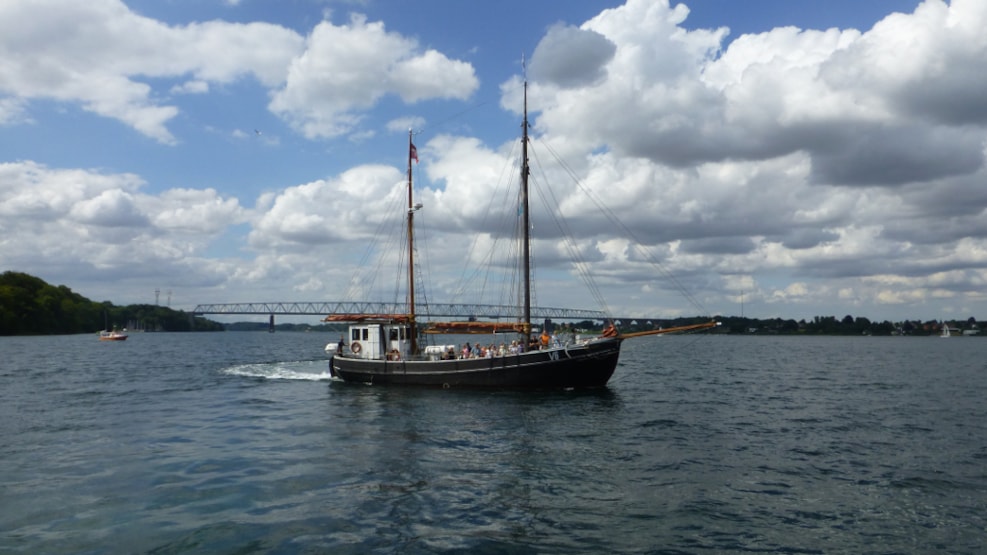 Get your sea legs on – enjoy a fishing trip and sailing on the Little Belt
Enjoy the unique atmosphere on board the two-masted well smack with a fishing rod in your hand. The well smack is a ship that has been an important part of the fishing industry since 1913.
Everyone can join in, either with your own fishing tackle or with the ship's rods with some help from the crew.
Depending on the seasons and current conditions, you can fish for cod, whiting, pollock, mackerel, garfish and otherwise flatfish are a good option with the bottom line. We'll give you a hand cleaning the fish.
Bait/worms can be purchased by agreement. Fishing licenses can either be purchased directly online at www.fisketegn.dk or redeemed on board
A fishing license is required, and can be bought through the link in the right side.
Practical information
Own catering or by arrangement. The galley is available free of charge and is equipped with mess gear for 40 people. Please do not bring plastic cutlery/plates
and tall wine glasses.
Access for disabled people
With light or heavy wheelchairs, must be agreed in advance.
Meeting point
Middelfart Gl. Havn (GPS 55° 30´29 N 009° 43'31)
Other starting points can be arranged
Duration
5 hours
Group size
20-30 pers.
Info 
REMEMBER: Windproof clothing, sturdy footwear, sunscreen and binoculars. If the weather is very rainy, we will cover the deck with the sun sail.
Prices from
Contact us or VisitMiddelfart on Tel. +45 8832 5959