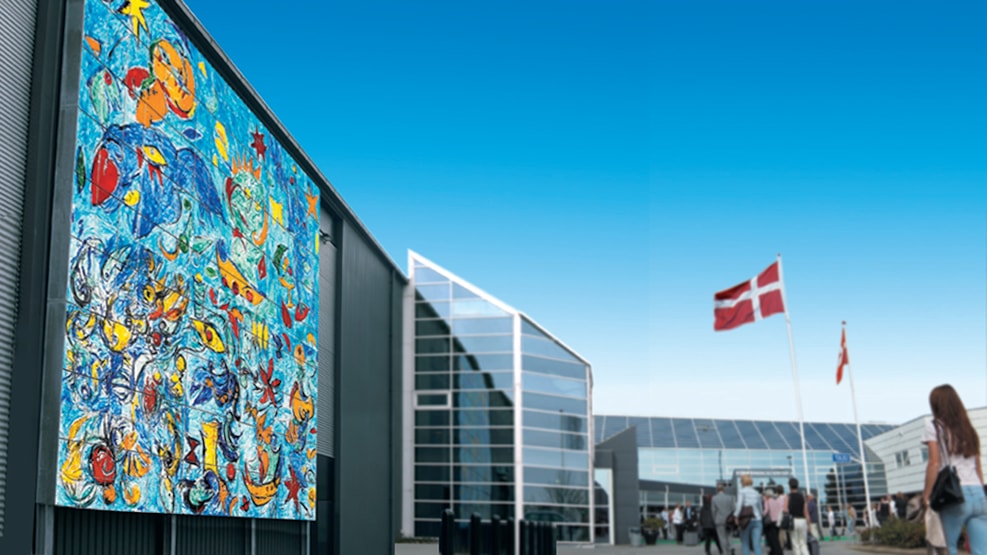 MESSE C in Fredericia
 Holding a meeting or a conference in MESSE C has a great advantage: the location. Situated in the heart of the district known as the Trekantsområdet, and centrally located in the middle of the country, all the conference guests are no more than a two-hour drive away. The facilities are light and modern and the proficient staff are on hand to ensure that everything runs smoothly. Our goal is simple: to provide Denmark's best conference and meeting experience.

Facilities

MESSE C is the perfect place for holding conferences, educational courses, large meetings etc. Our conference centre offers light and flexible facilities creating the ideal framework for smaller meetings for 20 people or large gatherings with up to 500-600 participants.

MESSE C houses four exhibition halls under the same roof, ideal for combining the meeting with product presentations, demonstrations, exhibitions with smaller meeting rooms etc. We often host large meetings with several thousand participants in our halls.

Restaurant

"What was the food like?" is the classic question when you have been on a course or a conference.

The answer is "yes" if MESSE C's kitchen has been in action. We know that delicious well-cooked food is a very important part of the conference experience. Our restaurant can provide for every requirement from light classic meals to gastronomic delicacies.

Accommodation

BEST WESTERN Hotel Fredericia is litteraly in our backyard, and at larger events we arrange shuttle busses to the nearby hotels.

The Trekantsområdet is Denmarks second largest urban area with a population of 350,000. Within a short distance, there is a wide range of hotels, restaurants, shops, entertainment etc.