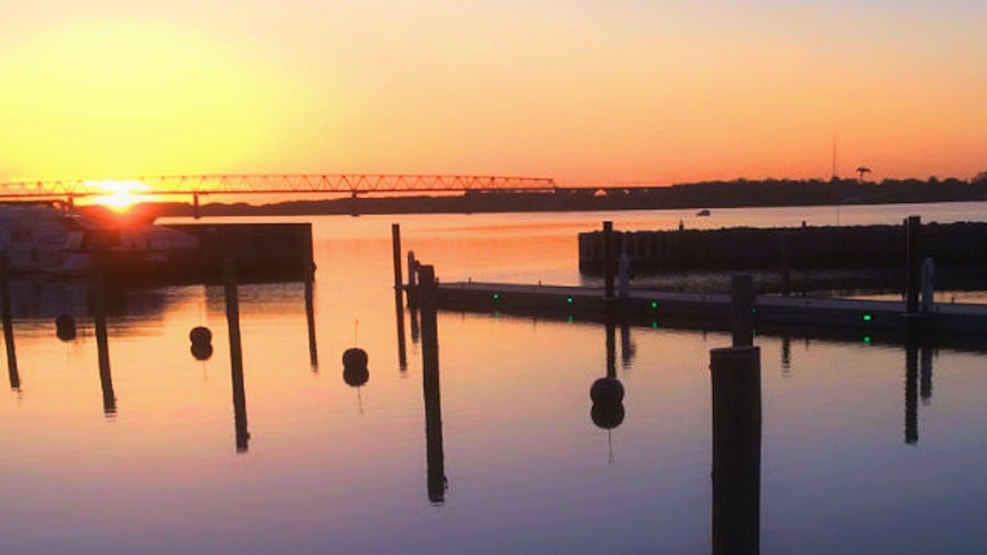 NyHavn 2
NyHavn 2 Middelfart –  a great place to be 
Sailing boats in the beautiful Little Belt waters can enjoy the use of another marina, NyHavn 2, in the centre of Middelfart, right next to The Culture Island. Everyone is welcome and we can accommodate even larger boats up to 22 metres.
It offers an authentic city atmosphere on one side of the harbour, and views on the other side of the Little Belt, with a view of both bridges – a stunning sight.
The harbour fees are paid in the payment machine, either by debit card or MobilePay.  Once the harbour fees have been paid, water, electricity, access to showers and toilet and Wi-Fi are included.  You don't need to think of anything else than enjoying your stay.
You can read more about the harbour on our website or on our Facebook page, NyHavn 2 – Middelfart 
Prices are as follows:
15 – 20 metres:                          DKK 260 per day
> 20 metres     :                            DKK 330 per day
Camper vans can park for DKK 12 per hour, however max. DKK 150 per day. 
Booking
As the first harbour in Denmark, NyHavn 2 has made all moorings available for booking.
This allows sailing boats to book a mooring place in advance, thus giving them extra time on the water.  Bookings are made via MarinaBooking.dk.  Book your mooring place in NyHavn 2 here.
Electronic signs
All mooring places are equipped with electronic red/green LED signs. They register if a boat is moored there, but also indicate if the place is booked or available. The payment machine on land is integrated with the electronic signs, so once you've paid, the red/green sign switches off, the power socket is switched on and the payment also generates a code that can be used for the harbour service facilities and Wi-Fi.
Excursions from the harbour
Visit Middelfart town, with its numerous cultural experiences all year round, shopping, museums and galleries. Action lovers will enjoy bridgewalking along the old Little Belt Bridge, where you can experience views of the Little Belt at a dizzy 60-metre height. If you'd prefer something a little more down to earth, you can go whale watching. 
We look forward to see you in NyHavn 2 Middelfart