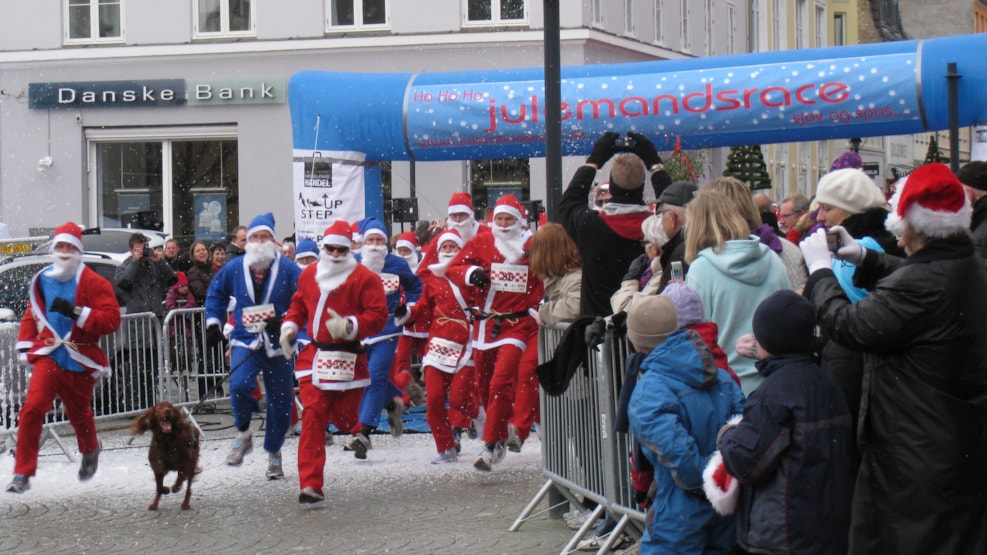 The Santa Run
Santa Claus'es, male and female elves, boys and girls will compete in the 5 Km. long route through the centre of Middelfart.
Starting point: Market Square in Middelfart – Algade, 5500 Middelfart. Hrs. 11.00
Distance: A large route of 5 Km., where you pass the square twice.

Santa Run has as very few races a dress-code. That means: According the terms and conditions you have to be dressed as Santa Claus or as an elf. When you receive your number on the day of the race, you will at the same time also receive a Santa suit.