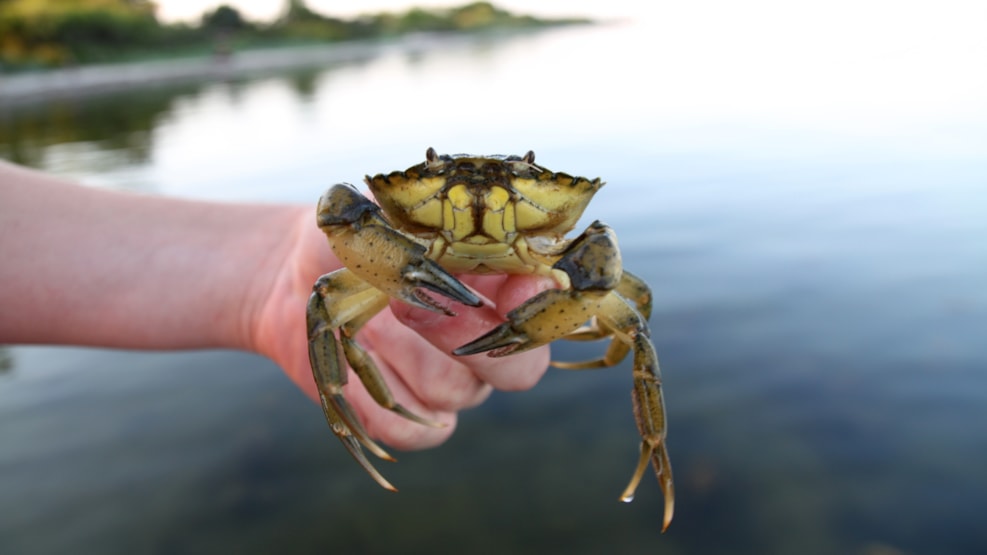 Sea life in the shallows
Enjoy a break and a change of scenery by going down to the beach searching for life in the shallows. There is a whole new world to just waiting be discovered and explored in the unfamiliar underwater surroundings of the Little Belt.
Once you look through an underwater scope, you will be forever fascinated by the amazing sea life that lives there: shrimps, small fish, sea sticklebacks that build nests, pipefish – Denmark's sea horse, crabs and jelly fish that have four stomachs.
Either in waders or with wet shoes on, we will wade out into the shallows. With an underwater scope we will observe the seabed and its rich sea life and we can catch some of the amazing animals with a net
for closer inspection.On the beach, there is a tank for the catch and there will be a biologist on hand who can tell you about the various animals and their habitat. After a couple of hours on the beach, you can return with renewed energy, a clear head and an insight into the abundant life you can find under the surface of the Little Belt.
You could catch shrimps, collect mussels and seaweed for a meal of delicacies from the sea. All the necessary equipment is provided: waders, nets, underwater scopes, crab lines, buckets etc.
NB: This activity is best when water temperatures are above 10˚C.
Practical information
Vends Motorik- og Naturskole provides all the necessary equipment.
Meeting point
We are Mobile, so it is up to you
Duration
1-3 hours
Group size
Max. 40 pers.
Prices from
Contact us or VisitMiddelfart on Tel. +45 8832 5959