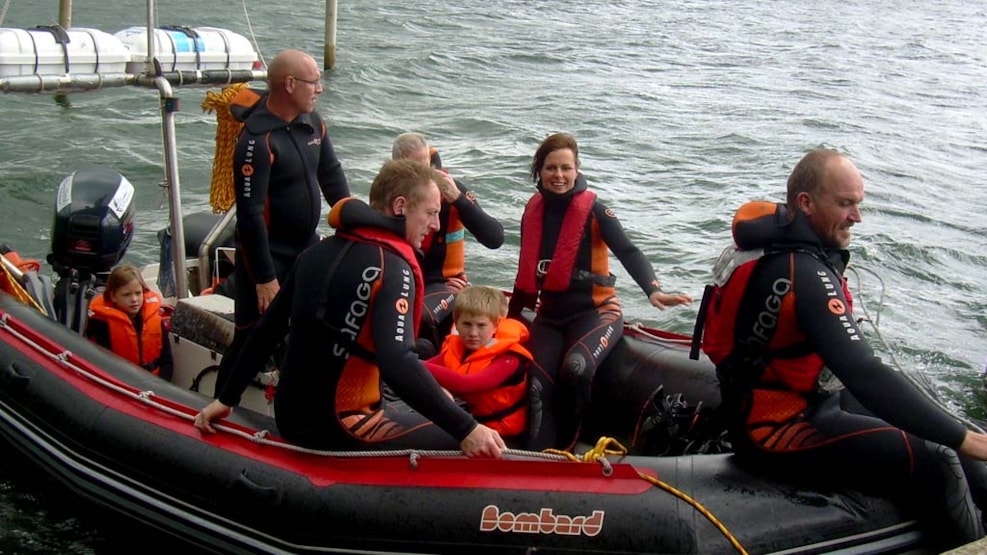 Snorkelling - explore life under the waves with a mask, snorkel and fins
Under the surface of the Little Belt, a unique and fascinating world is just waiting to be discovered. Snorkelling in the shallow water is the closest you will get to being a fish. Floating on the surface with your face and ears in the water a whole seascape opens up before you with an abundance of marine life. As you concentrate on the scene unfurling before you the outside world slowly disappears. Allow your curiosity to guide you and enjoy your exploration in quiet solitude. It is an amazing experience and afterwards there is time to reflect and share what you have seen with the rest of the group.
After reflecting on this experience, assimilating your thoughts, putting them into words and sharing
them with others can be very informative, and can be used in many other situations. So put on your mask, snorkel and fins – there is a whole new world waiting for you under the surface of the Little Belt.
The area used for snorkelling is clearly marked and within everyone's depth. We start with an introduction to the local marine life learning how and where to find these creatures – we have a tank on the beach with fish and other animals from the Little Belt. Then we learn how to swim and dive with a snorkel and fins.
NB. We provide all the necessary equipment: wet suit, mask, snorkel and fins. It is best when the water temperature is over 10˚C.
Practical information
Vends Motorik- og Naturskole provide all the necessary equipment and clothing. You need to bring swimwear (to wear under the wetsuit), a towel, water and whatever else you might need for a day on the beach. 
Meeting point
We are Mobile, so it is up to you
Duration
From 1½ hour
Group size
Max. 35 pers. (several persons if necessary
Prices from
Contact us or VisitMiddelfart on Tel. +45 8832 5959