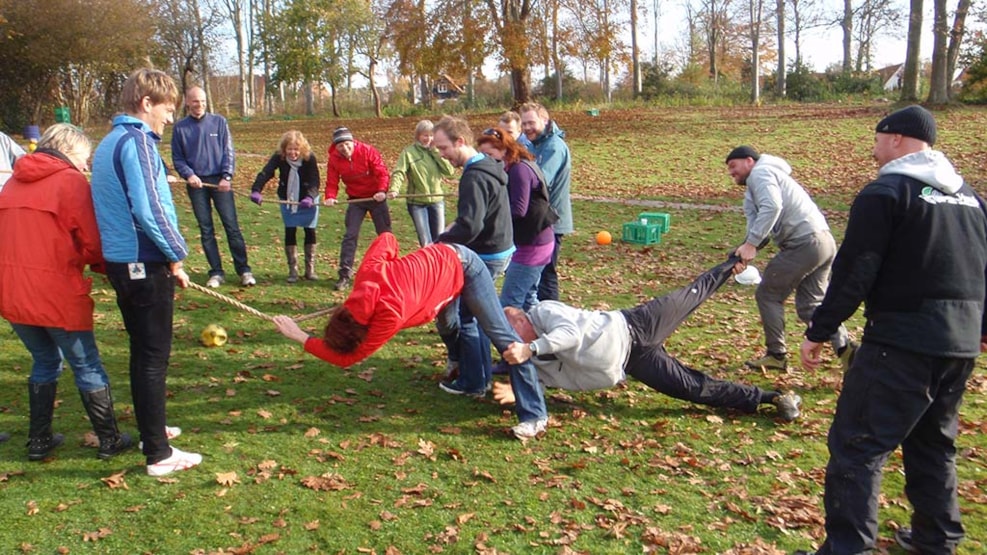 Viking games - exercise, innovation and stimulation for body and senses
One thousand years ago the Vikings challenged each other in competitions, combat and games as a part of their society.
Games were not only for children, adults also played and these games can still be played today. The games can be played with different focus areas. For example, we have good experience using them as a warm up activity encouraging creativity before innovation meetings. The game helps to bring
people out of their shell and make them feel more confident with each other. This encourages greater creativity as the participants will feel more confident to present alternative ideas. Viking games can also be used as a fun activity for a break, where you can be active and get some fresh air.
The activities can be combined with other activities that Vends Motorik- og Naturskole provides. Qualified instructors supervise all the activities. 
Meeting point
We are Mobile, so it is up to you
Duration
1-3 hours, depending on the activity
Group size
Unlimited
Prices from
Contact us or VisitMiddelfart on Tel. +45 8832 5959