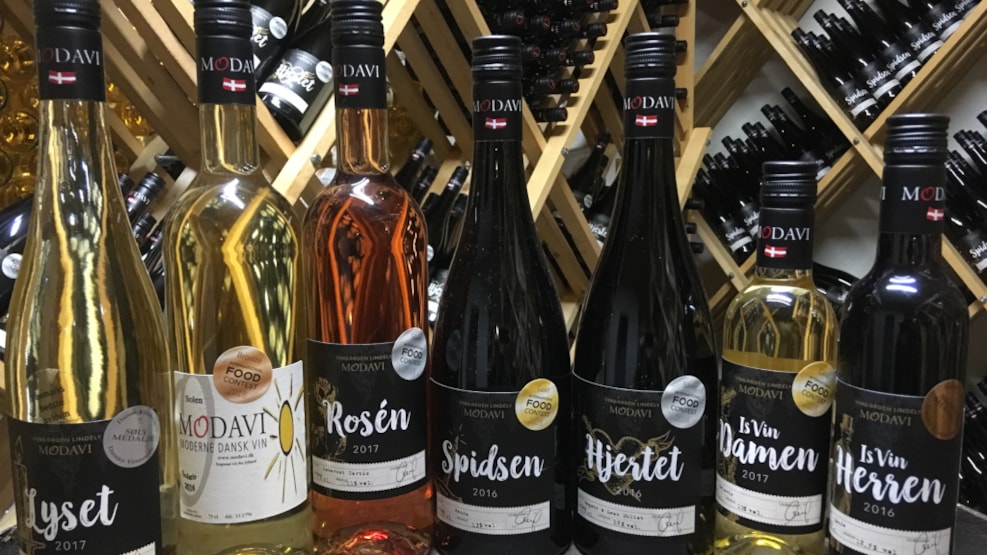 Visit a danish vineyard
It is not that unusual any more to experience Danish wine or a Danish winery, but not everyone has visited one or are convinced that quality wines can be produced in Denmark.
Therefor MoDaVi, which stands for Moderne Dansk Vin (modern Danish wine), opens its doors and presents its wineries in Kolding to interested guests. You can follow the journey of the grape from the vine to the bottle and learn about the different Danish wines. Be persuaded by the flavour and bouquet that producing wine in Denmark is worthwhile.
A trip to MoDaVi could include a trip around the vineyard, a tour around the modern storage facility and production line and finish with a bite to eat, a selection of cold cuts and cheese, and tasting the different wines in our reception room. If you have any other requirements we will of course do everything we can to fulfil your needs. We look forward to welcoming you a couple of hours into the Danish wine growers world.
Duration
2 hours
Group size
6-96 pers.
Prices
Extended tour in the vineyards, thorough presentation of production procedures and exclusive wine tasting of 4 wines with a bite of bread, cheese and sausage. Min. 6 pers. DKK 175,-/pers.
We can costumize an arrangement after your specifik needs.