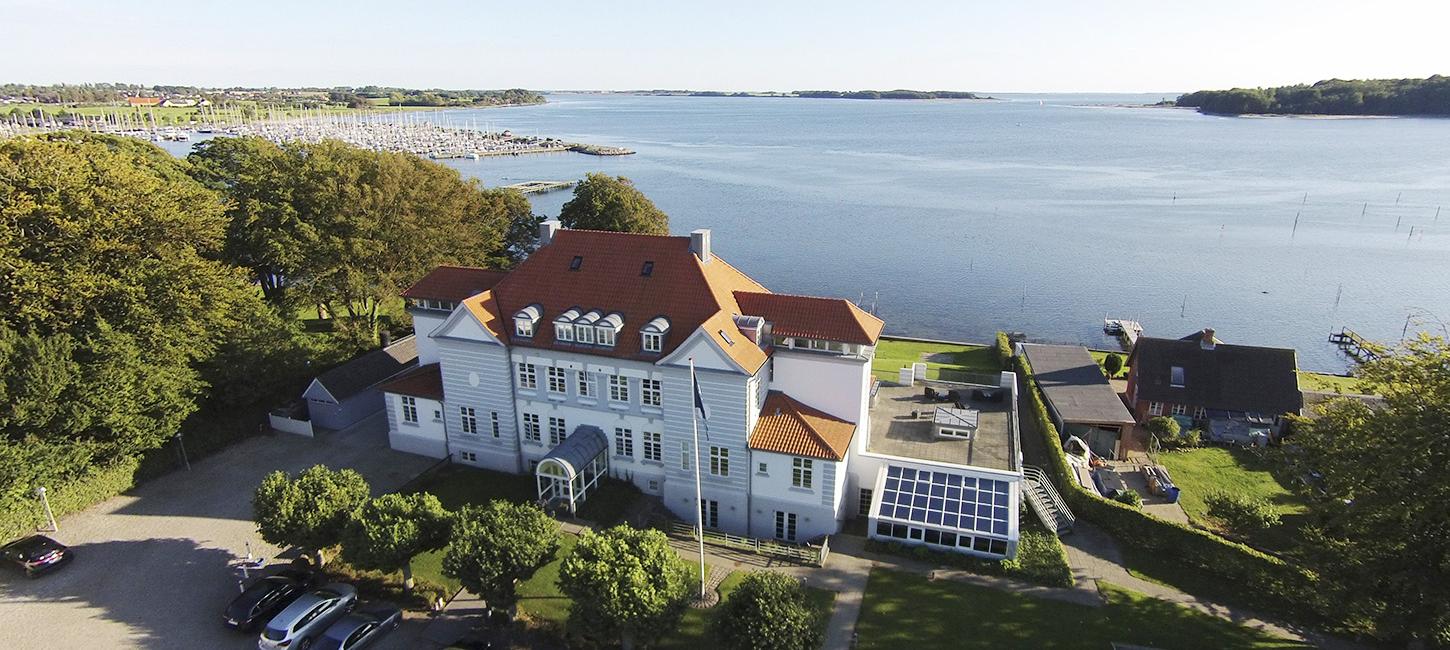 Sixtus Sinatur Hotel & Conference
We need to be good to nature and to each other
Your meeting at Sixtus will be right in the middle of some of Denmark's most beautiful nature, with direct access to the beautiful Fænø Sound. There is a unique view, no matter where you are at Sixtus. The experience is intimate and cosy, with a Nordic-style beach hotel atmosphere; sound, mood and decor.

Here you can host a conference where every sense is recharged and pampered – far beyond the usual. 
When your working day is over, you can end the day by jumping off our private bathing jetty or settling down in one of our small oases in the garden where you can enjoy the view and atmosphere. 
Meetings and conferences – on nature's terms
Sixtus is a place where you will experience a responsible company in scenic surroundings. Sinatur Hotel & Conference is the first Danish hotel chain to achieve a GHG-verified climate account, making it the first B Corp certified hotel chain in the entire Nordic region. 
Our kitchen works passionately to seek out and find local and organic ingredients and serve culinary dishes in a class of their own, straight from the passion of our chef and all prepared according to the motto "Let nature have the last word". This applies to both taste and environment.
Sixtus has a core value that all people play an important role and have their own place in the bigger picture. Decency is an important value – by being decent both to nature and to each other.