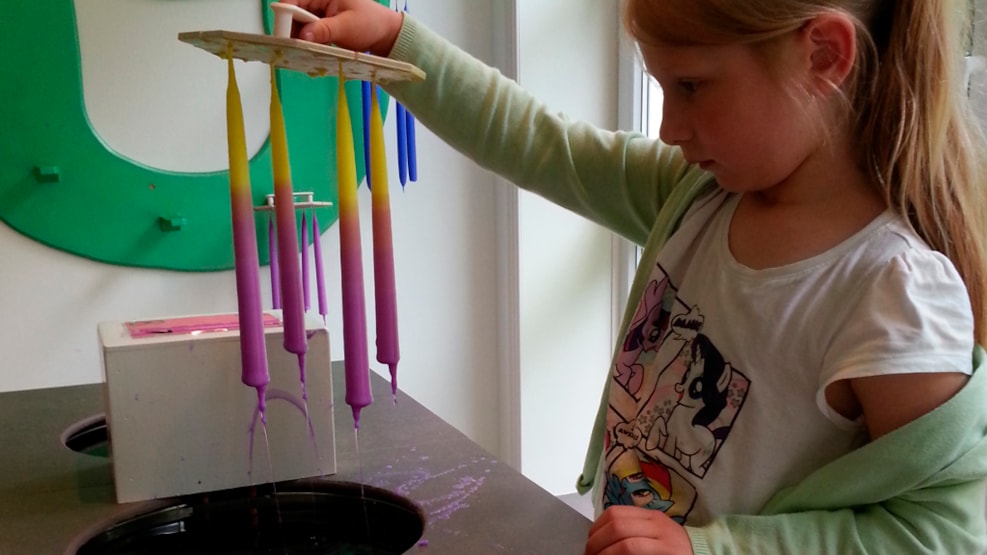 Aagardens Lys (Candles)
Welcome to my candle workshop
Aagardens Lys offers a cosy and fun activity for the whole family. You can enjoy quality time together, participating in an activity where everyone can make their own handmade candles in many beautiful colours. The light and child-friendly rooms stimulate creativity and inspiration.
You can make candles throughout our opening hours, and you pay only for the materials you use – wicks are paid by the length and wax by weight.
Our shop sells our home-moulded candles, as well as a selection of candleholders and other handicrafts.
Try our cosy, charming café, where you can enjoy coffee, tea, juice and our daily special pastries. You can also relax in the atmospheric surroundings at the small tables on the terrace.