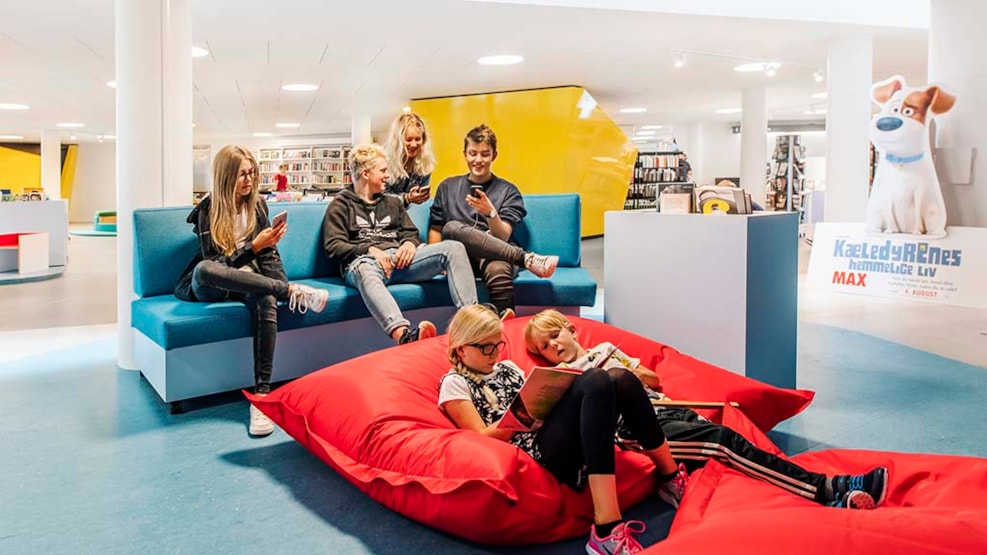 Activities at Middelfart Bibliotek
Middelfart Library offers a wealth of exciting experiences for young and old alike. Come and relax in one of the many pleasant spots and enjoy the view, or a good book. Bring your own laptop and get some work done while you have all the books right next to you. Let the children have fun, play games or enjoy some creativity at the drawing board, or participate in one of the many exciting events that are regularly held at the library.
See the overview of activities here: https://www.middelfartbibliotek.dk/arrangementer
Manned opening hours
Monday-Friday 10-17. Saturday 10-14. Please note that a Danish health card is required as an entrance pass between 07-09. You do not need to be registered as a borrower.