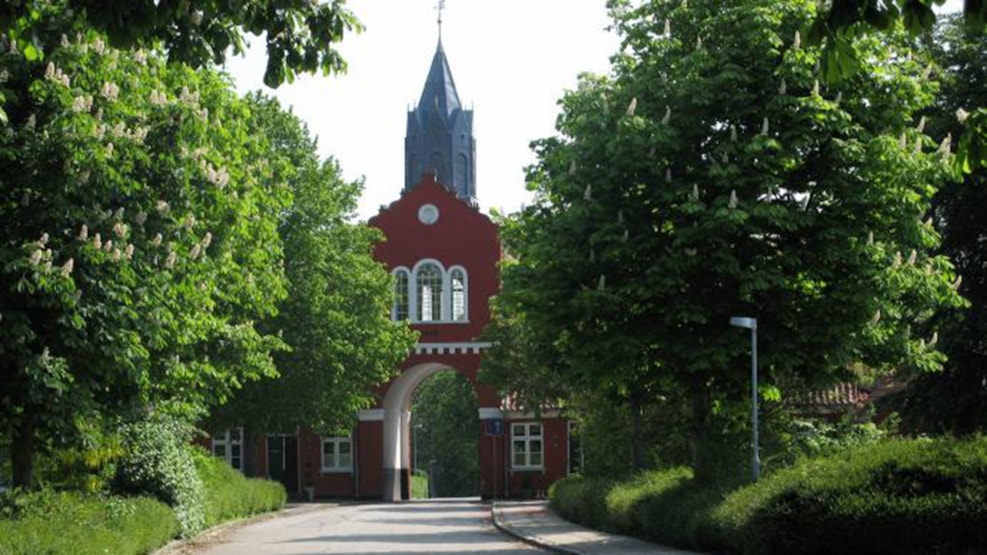 Adlerhus
The gatehouse in the middle of Middelfart previously belonged to Hindsgavl Castle. Adlerhus was the entry gate to Hindsgavl Castle.
The architect responsible for the distinctive red-painted building is unknown. The distinctive red colour can also be seen on Grimmerhus, which today is home to CLAY Museum of Ceramic Art. Grimmerhus was previously used as a guesthouse and also belonged to Hindsgavl Castle.
Hindsgavl Castle was built in 1788 by Christian Holger Adeler and his wife Karen Basse Føns. At that time, Middelfart town and the estate of Hindsgavl were separate. It was first later that the town moved closer to the estate.
The building's name, Adlerhus, is presumed to have associations with Hindsgavl Castle or taken from the street names of Adelgade or Algade, which are in the vicinity of Adlerhus. On the gatehouse you can see an old coat of arms belonging to the Basse Føns family.