Conferences and meetings in Middelfart
10 unique hosts for your conferences and meetings await. They all share one thing in common; a strong opinion about life.
In the middle of Denmark, right beside the Little Belt
The charming town of Middelfart is the place to find conference and meeting venues that are worthy of a big city. You can host your conference or meeting on a private island, at a stately home, a town hotel, a hotel in the woods or right on the waterside. All Middelfart's conference centres offer modern meeting facilities that can of course be adapted to suit your particular requirements.
An attractive and sustainable conference destination
Middelfart's capacity for meetings and conferences is that of a larger town but surrounded by nature – and sustainable conference stays are par for the course for us. Middelfart has a top 20 placing on the Global Destination Sustainability index.  In 2022, Middelfart was awarded the title of European Destination of Excellence as the most sustainable destination in Europe.
We offer a wide range of conference activities on and in the water, ashore, on foot and up in the air. With 117 km of coastline and some of Denmark's most beautiful nature, there are ample opportunities for Walk&Talk, walking and running, workshops, Segway hire, tree climbing, abseiling, archery and much more.
In the heart of Denmark's most beautiful surroundings
Middelfart has a perfectly central location in Denmark, with good links to the rest of the country, making it easy for everyone to get to your event. Several of the conference hotels are within walking distance of each other, the town centre and the water.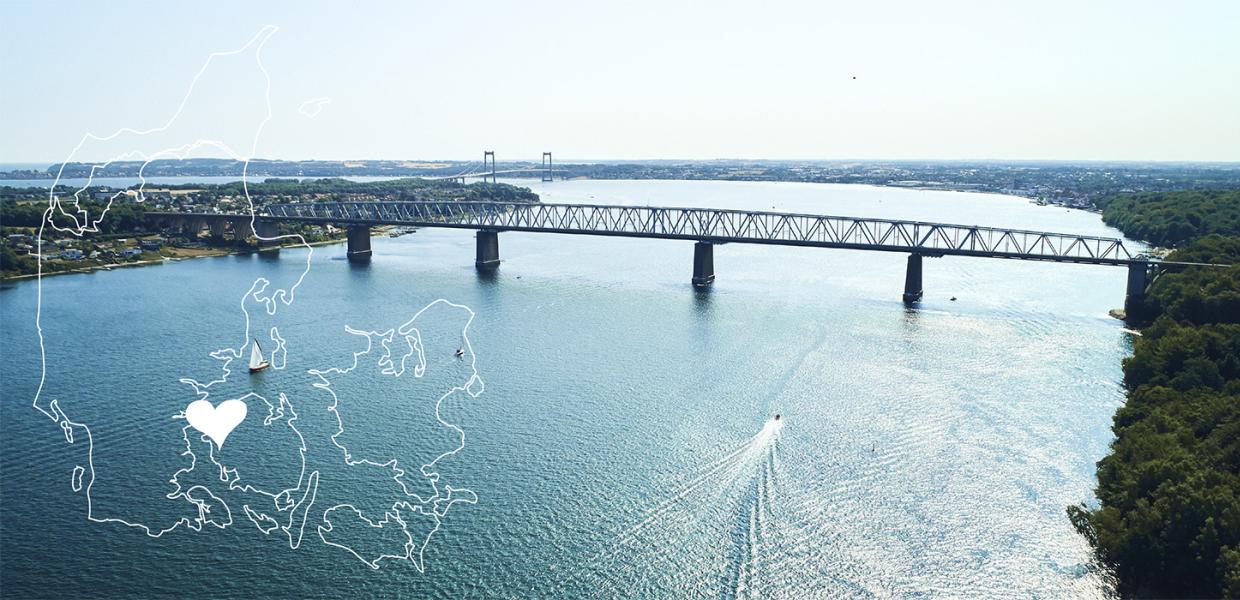 Photo:VM