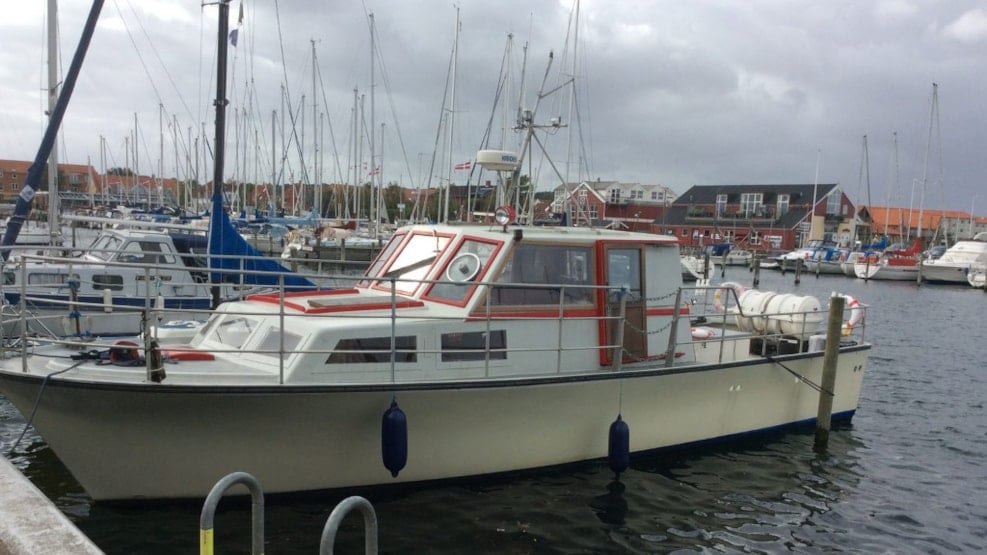 Boat tour on the Little Belt with Zille-1
Boat tour on the Little Belt have never been so popular. Come along on a 3-hour boat trip on the Little Belt, where there is an almost 100% guarantee of seeing some porpoises
We depart from Skærbæk fishing harbour; we sail with a minimum of 8 passengers and a maximum of 12 passengers.
During the trip you will be told all about the porpoise, which is the only whale living in Danish waters, particularly rife in the Little Belt, where there are several thousand.
Since the Middle Ages and up to 1950, Middelfart has been home to the porpoise hunters, who ran a well-organised hunt for the porpoise, drove porpoises into low tide in Gamborg Fjord at Svinø, where they were slaughtered, until in 1967 when the porpoise was made a protected species.
The animals' layer of blubber was melted down, and the whale oil was used for whale oil lamps inside and out. Any remaining blubber after being melted was used as lubrication.
Price for adults DKK 300, children 12 years and under DKK 275
Minimum 8 passengers, also in bad weather
Children must be accompanied by an adult
We recommend you wear warm clothing that is wind- and waterproof.
Life jackets can be borrowed on board