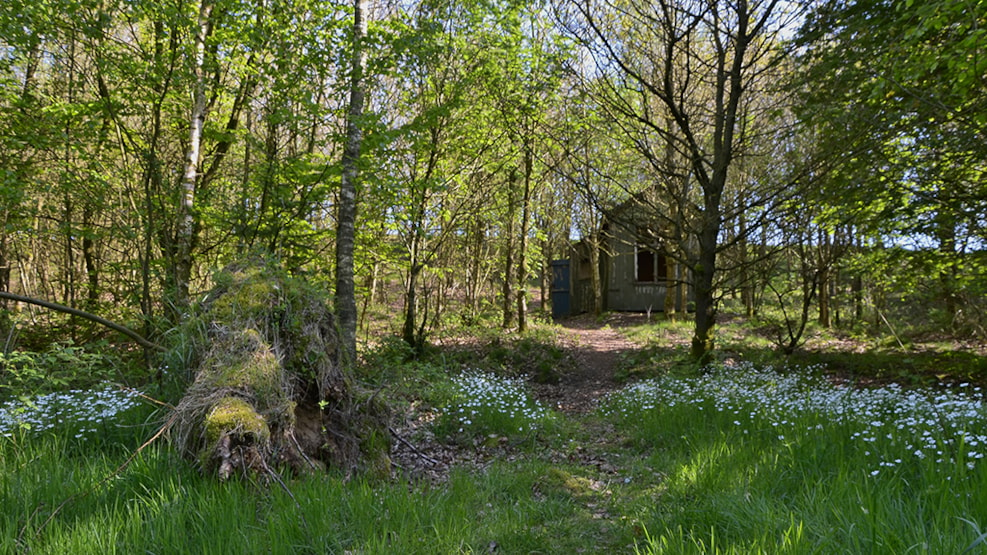 Brænde Ådal
The Brænde Ådal river valley is one of Funen's most beautiful and diverse areas of nature.
Brænde Creek Valley is one of the most beautiful in Denmark. It is 28 km. long and runs through a part of Funen, marked by woodlands, slopes, valleys, meadows and wetlands with a multitude of fauna. A shelter for sleeping can also be found in the area. 
At Brende Mill nature has been resurrected as a wetland with diversion and fish ladder, so fauna can pass freely through the area.
Special brochure regarding the history of the area and also with a map of paths in the area can be obtained at the Tourist Office.

Brende Mill - Preservation of the Wetlands.
Brende Mill is located app. 4,5 km. from the mouth of Brende Creek, at Tanderup/Håre villages near Gelsted town. Brende Mill has since the 16th century been exploiting the power of water, lastly from 1912 to the end of the 1970's. The exploitation has now stopped, and the buildings have been restored with an outmost respect for originality. 
After 400 years of damming, a valuable wetland was created, but it had also stopped free fauna passage.
To welcome the wish of keeping the millponds, and at the same time the wish to create free passage of fauna, an untraditional project was started. The creek was diverted south of the millpond and a fish ladder was also constructed. In the summer of 1990 it was finished, and the public now have full access to this beautiful area through a net of paths.

Map of the area can be downloaded here, Brænde Ådal