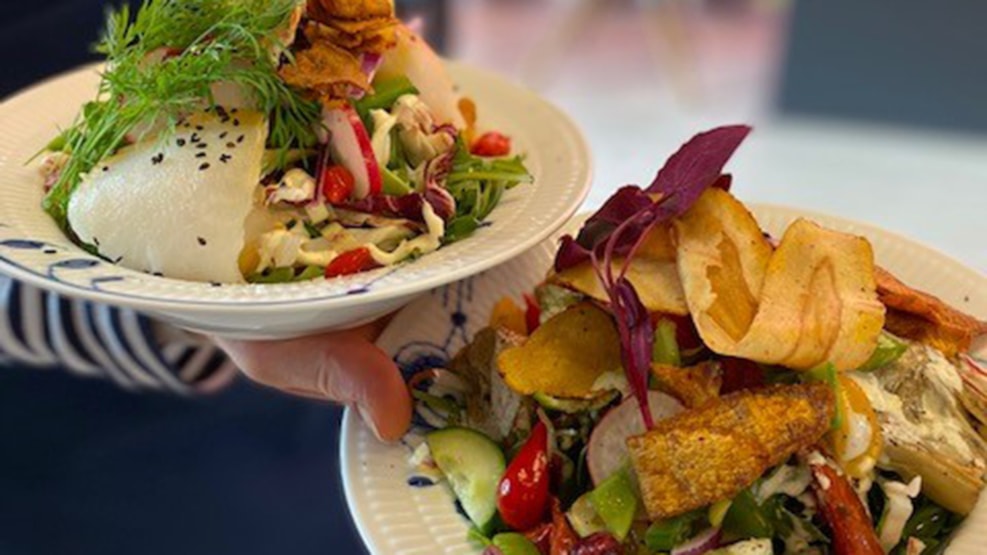 Café CLAY
Delicious food in historic surroundings
It's hard to find a cafe with a better view and a richer history than Café CLAY in Middelfart.
The café is set in the garden room in the old villa, Grimmerhus, which today is home to CLAY Museum of Ceramic Art Denmark's reception and museum shop.
Grimmerhus was built in 1856-57 as a dower house for Hindsgavl Castle. During most of the 1900s, it served as a guest house, and it's easy to turn back time and imagine how the guests sat here in the garden room and enjoyed the view, which encapsulates ceramic art, Kongebro forest and the Lillebælt in one glance.
The café's kitchen focuses on quality ingredients and cooperation with local manufacturers. The menu includes a delicious tapas plate, salads and sandwiches. You can also buy coffee and cake, or you might be tempted by a tasty ice cream from Skarø in the Sculpture Park.
You don't have to purchase a ticket to the museum if you'd like to visit the café or shop. Reservations can be made in the café for groups with a minimum of 6 people. Enquiries regarding reservation: guest- & Event Manager, Helle Tengstedt: Helle@claymuseum.dk 
At busy times in the café, there may be a wait for your food.
The kitchen closes half an hour before the museum closes.