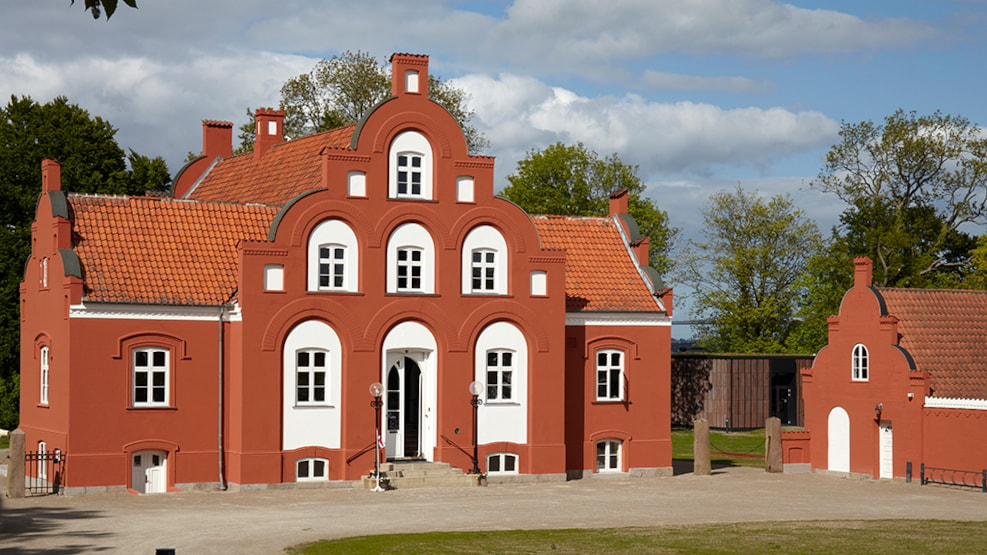 CLAY Museum Of Ceramic Art Denmark
Welcome to the new CLAY Ceramics Museum Denmark, which has undergone extensive renovation and extension through the last two years. The result is beautiful.
CLAY MUSEUM OF CERAMIC ART DENMARK (previously known as Grimmerhus Ceramic Museum) specializes in ceramic art and design. It now has one of Europe's most outstanding collections of ceramics, when back in 2010, Royal Copenhagen donated a unique collection of more than 50,000 items of ceramics – porcelain, stoneware and faience – to the museum. This collection has never been exhibited before and represents more than 235 years of ceramic design and craftsmanship created and produced by the three renowned Danish ceramics factories: Den Kongelige Porcelainsfabrik, Bing & Grøndahl and Aluminia.
There has been enormous interest, from both young and old, for ceramics throughout the world. From China to the USA, the three blue waves symbolise the very essence of Danish design and craftsmanship. After considerable renovations and extension to the building, CLAY Museum of Ceramic Art Denmark is once again open. The impressive collection of royal porcelain attracts visitors from both Denmark and abroad.
CLAY is home to various events and changing exhibitions with focus on ceramics. A visit to the Museum of Ceramic Art Denmark will introduce you to the fascinating art of ceramics. Enjoy refreshments at the museums café and look around the museums shop, which has a wide variety of unique ceramics, art and crafts.
In addition, the architecture of the building and the surrounding sculpture park with its amazing view over the Little Belt is in itself worth a visit. The new annex, that is partially built underground, has been designed with respect for the impressive architecture of Grimmerhus. The unique Grimmerhus was built in 1857 and is now a listed building.
Name change from Grimmerhus to CLAY Museum of Ceramic Art Denmark
It is not by chance that the name was changed from Grimmerhus to CLAY Museum of Ceramic Art Denmark. The name has its roots back in the 1980s, when a group of Danish art enthusiasts became members of an international organisation called Clay Today. They needed a suitable place for a ceramics museum and Grimmerhus was chosen (dower house from 1857).
This is where the name stems from. The name CLAY Museum of Ceramic Art Denmark was chosen because it gives the museum a new identity that is closely linked with its past.