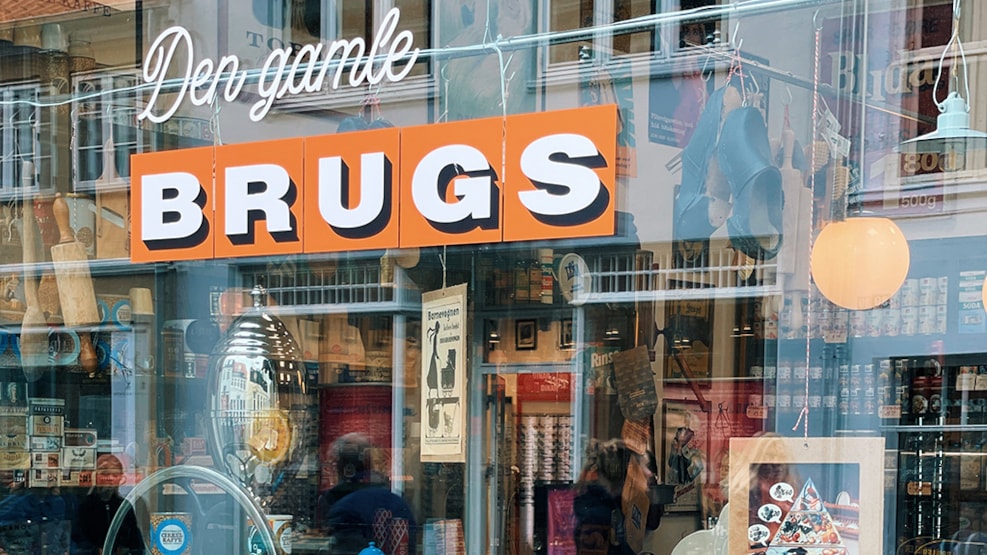 Den gamle Brugs
Den Gamle Brugs is a museum shop with objects and goods from Middelfart's first cooperative from 1872.
Here you can discover a piece of history – and also find unique items and souvenirs. The shop also serves as a tourist information desk and also disseminates information about the history of the cooperative movement – from the middle of Middelfart's atmospheric pedestrian street. In Den Gamle Brugs, you will also find Lillebælt Bolcher where you can buy boiled sweets and make your own lollipop.
Buy a porpoise
Buying one of our cute porpoise plushies helps to support the Little Belt Nature Park's porpoise fund, with a donation of at least DKK 26 from each plushie sold.