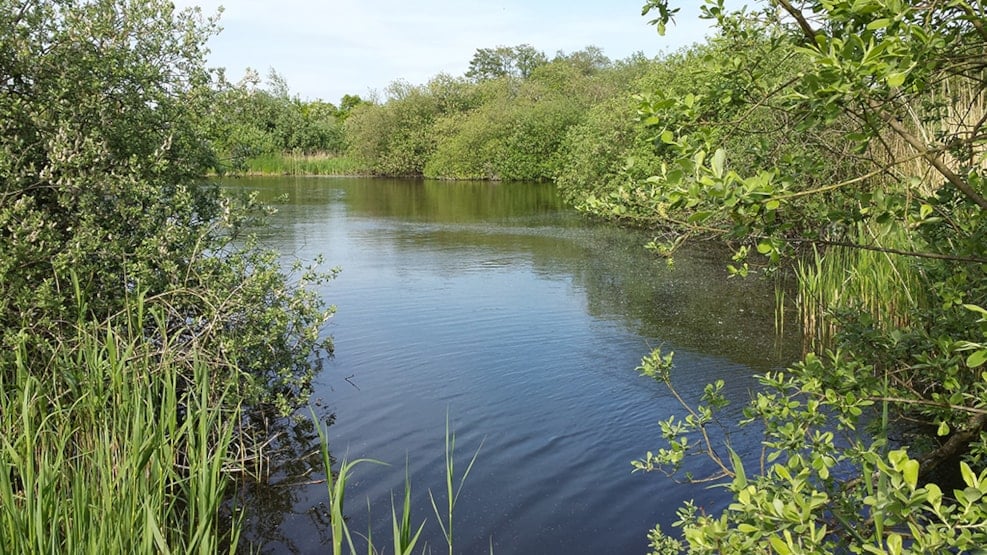 Ejby Mose
East of Ejby lies the Ejby Mose marshland area. This is one of Funen's largest areas of marshland. 2015 saw the laying of new paths and the introduction of various improvements to encourage wildlife.
Ejby Mose is a valuable habitat for many animals and plants - 245 different plant species are registered, and the area houses many small birds, including the nightingale. Waterfowls and birds of prey are also in the area. Special animals such as brown bats and dwarf bats are also observed. In addition, Ejby Mose is also the habitat for the Western Marsh-Harrier.
Practical information
- Parking is available on a gravel parking space in Ejby.
- All visitors are welcome, on foot, by bike or by horse. Motorized vehicles are not allowed.
- Dogs must be kept on a leash and all waste must be taken home or disposed of in rubbish bins.
- Get the best experience by sticking to the marked trails and pay particular attention to the fact that it may be wet, especially during winter. Practical footwear, such as rubber boots, is advisable.
- There is a natural playground with a wooden cabin, benches, a bonfire place and natural playing equipment for the children, and for anglers there is a lake where you can fish (remember a valid fishing license).
Source: Middelfart Municipality