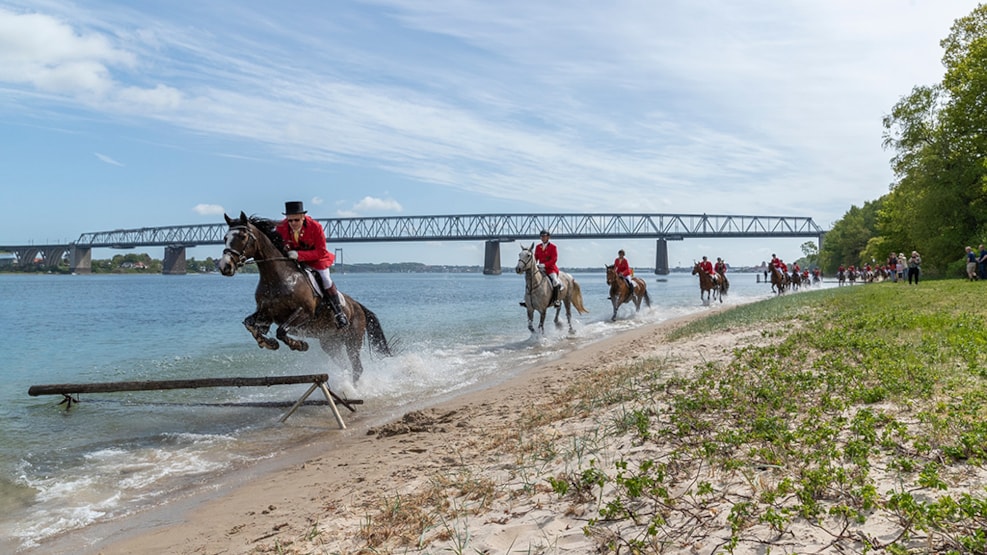 Hubertus Hunting at the Hindsgavl Peninsula
Come and experience Hubertus Hunting at the Hindsgavl peninsula, starting at Hindsgavl Slot.
On the beautiful Hindsgavl peninsula you can participate in the yearly Hubertus Hunting, or experience all the riders as they pass.
They are assembling in front Hindsgavl Slot before the hunting start.
Along the way they are also jumping over various obstacles and the riders get around most of the peninsula.
Come and see all the riders and horses, which are an impressive sight with the beautiful red uniforms and set formations.
The Hubertus hunting takes place two times a year in Middelfart.