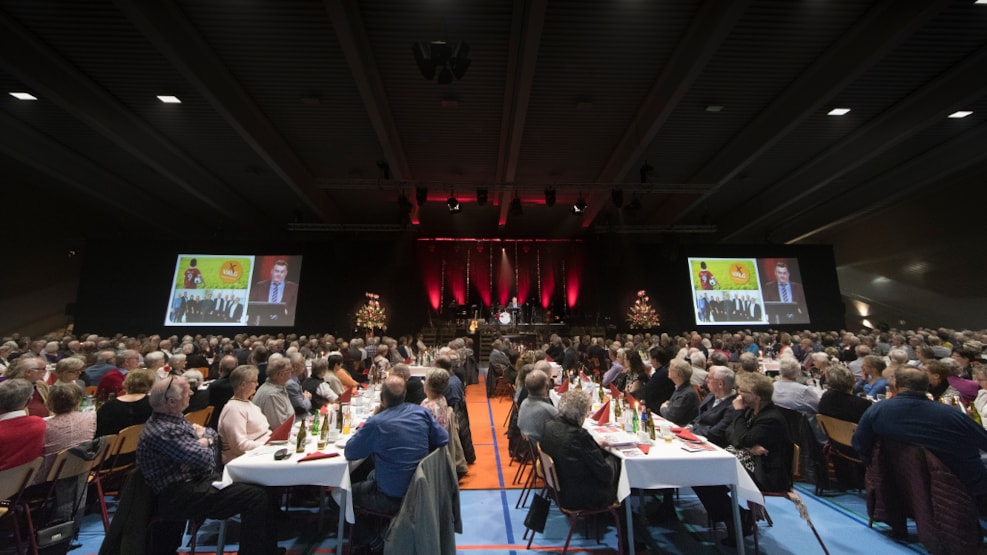 Lillebælt Sport & Kultur - Lillebæltshallerne
Lillebælt Sport and Culture consists of 5 centres: Lillebæltshallerne (sports halls), Strib Fritids- og Aktivitetscenter (leisure and activity centre), King Pin Bowl & Diner, Strib Svømme- og Motionscenter (swimming and fitness centre) and Middelfart Motionscenter (fitness centre). Therefore, we can provide the perfect setting with excellent catering options for your next: conference, course, exhibition, trade fair, company party, annual meeting, AGM etc. Versatility and flexibility are our distinguishing features at Lillebælt Sport and Culture, and they mean we can offer you precisely the event you want. We make sure to give you a warm welcome and do everything we can to ensure you have the best experience with us. It's a good idea to bring your sports bag to your next event, as you'll have plenty of opportunity to combine your event with fun sports like bowling, laser games, squash, fitness, swimming, water activities, dancing, billiards, shooting, football, badminton, volleyball and much more. You can also use our facilities for breaks and team building activities. You can read more about our wide range of facilities on offer on our website www.lsok.dk.
Conference and trade fair facilities
We can offer you light and well-suited rooms with modern AV equipment and various meeting packages at attractive prices. Our large sports halls allow you to adapt the layout and decoration to meet your specific requirements, with room for up to 2,400 participants and 1,000 diners. Whether you're holding a small or large conference, we have the perfect setting for you. We also hold annual trade fairs and exhibitions. With many years of experience behind us, we can offer you the right advice before, during and after your trade fair or exhibition.