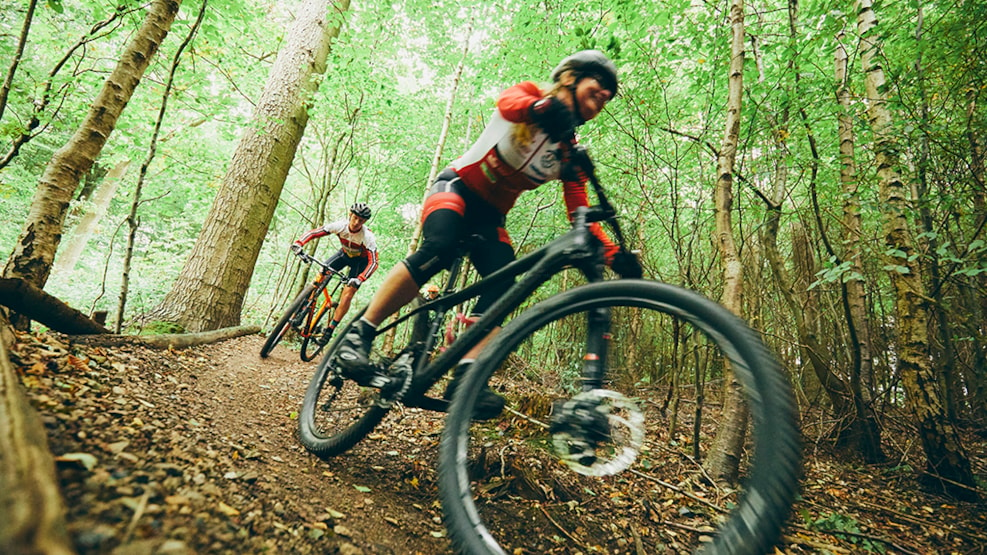 MTB track in Staurby forest
A perfect MTB biketrack running through Staurby forest
Created by Middelfart Municipality in cooperation with volunteers from 'Baghjulet' and 'Middelfart Cykel Club'.
At a total distance of 5.6 kilometers, the track runs through the forests of Staurby which is rich in wildlife, but also cultural heritage from ancient to present Denmark; While biking through you can experience rare and protected orchids, 4000 year old burial mounds, and earth dikes from the 1700's. 
The MTB track is marked with a blue flag meaning there are no steep hills and sharp turns. It is easy to complete for most people regardless of level of practice. Staurby forest already hosts a wide variety of outdoor activities, and is often used as a recreational area for different people. 
Nurture for nature
The entrance and start can be found at an established parking lot in the area, which is accessible right by Strib Idrætsefterskole. The route runs one-way and the direction is marked by blue arrow-signs along the way. The track is located in the part of the forest closest to the highway.
Additionally, the track is shaped to run around a large part in the center of the forest, letting wildlife and plants remain undisturbed. The track is accessible day and night but when you use it, please take care of your surroundings; flora, fauna, other bikers and hikers - bring your bike lights and other safety equipment.