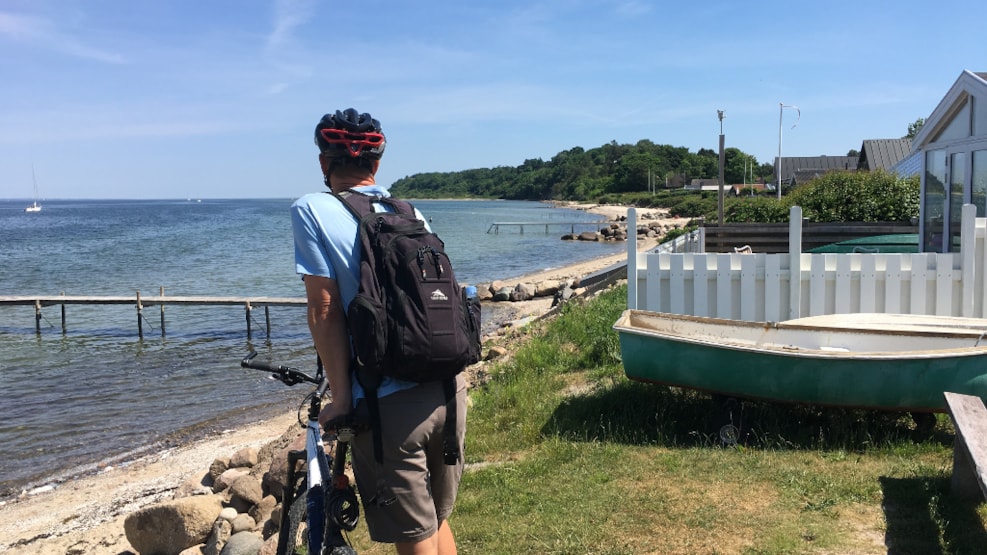 The porpoise route - 35 km
The Lillebælt waters are home to the world's largest concentration of whales; the porpoise. Learn about the history of porpoise hunting at close hand in Middelfart and along the coast by bicycle, where there are plenty of porpoise spotting opportunities.
The porpoise route starts at KulturØen in Middelfart and extends about 35 km around the beautiful deer park at Hindsgavl Peninsula and along the Lillebælt's beautiful coastline out to Strib.
The trip will take you down small flat roads, footpaths and cycle paths around the historic sites. Visit Gl. Havn (the Old Harbour) and see the fishing smacks used by the porpoise hunters in their hunt for the porpoise and make a stop at the beautiful old half-timbered house opposite the church, which used to be the porpoise hunters' inn and meeting place back in the old days.
Under "Links" at the bottom of the page you will find a link to the route in Naviki. Here you can register as a user, after which you can enter the route and save it under "my routes". Then you can download the Naviki app and open up and find the route under "my routes" to follow the route. If you need GPX files for GPS, follow the link to the route map and download it from there.
Get the map here:
VisitMiddelfart, Havnegade 6, 5500 Middelfart
VisitFredericia Gothersgade 20, 7000 Fredericia
Have a great trip!