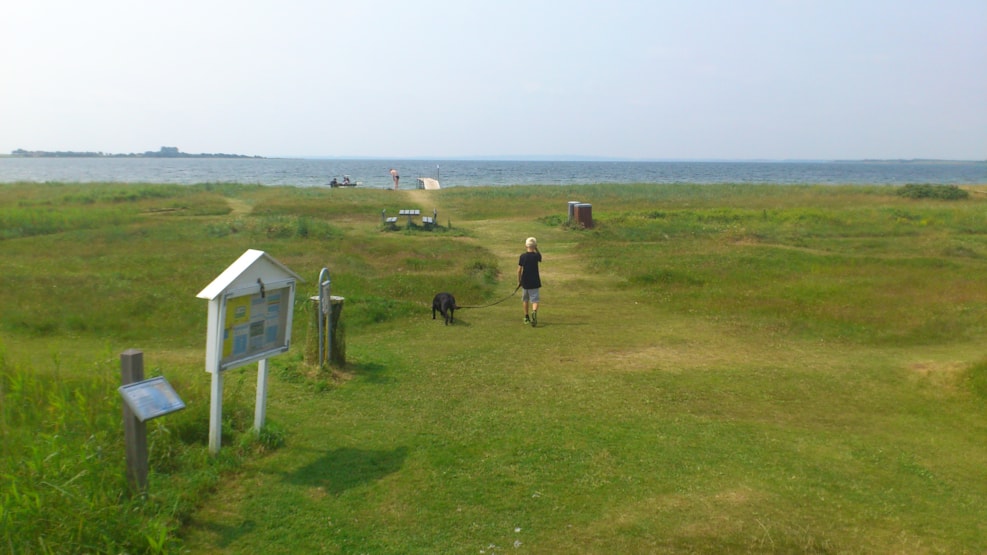 Route 3: Føns ca. 2,5 km
Føns, approx. 2,5 kilometers.

The route starts at the ice cream shop, where you turn right on Føns Strandvej and follow the public footpath through Præsteengen to Ovnhusvej and Fønsvej. Take a trip up to the church and enjoy the beautiful view of Fønsvang Lake. Go back through the village along Fønsvej and turn right onto Vigen. After approx. 20 metres walking near or in the water towards Føns Strandvej, you go on a grass track between protected beach houses to Juul Nielsensvej and Vedbenvej back to the parking space.

The route is varied and goes on paved, gravel and grass roads and approx. 20 m on the waters edge. The route goes along fields with grazing cattle, through the idyllic village with well-maintained small half-timbered houses and old farmhouses. On the beach is charming protected beach houses beautifully placed on green pasture. You can take a dip in Lillebælt on the good bathing beach or sit on the benches outside and enjoy the view.

See Links section for map.