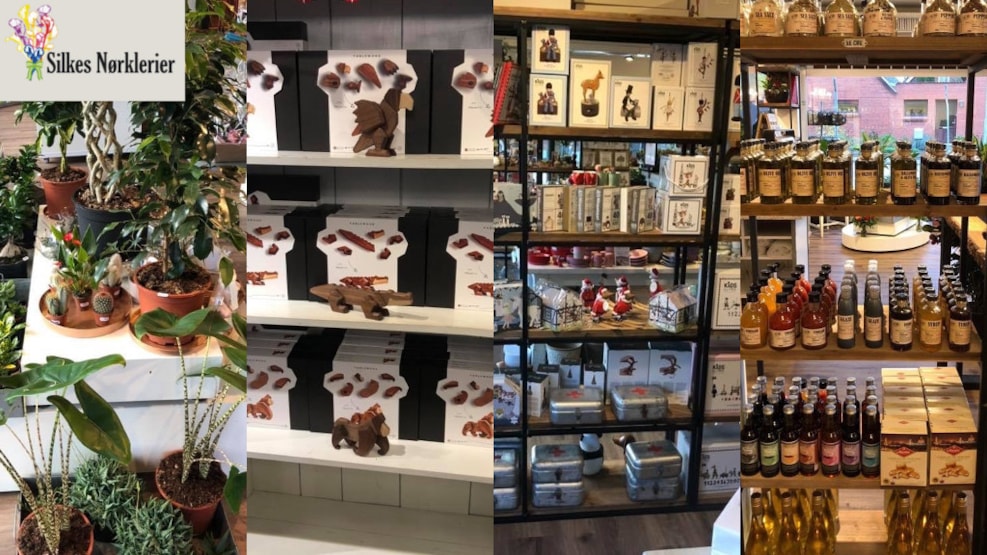 Silkes Nørklerier (hobby shop)
Find a wide variety of gifts, interior design and everyday use in our shop
A mixture of flowers, craft art, office supplies, hobby and delicacies
Find everything for presents, interior design and daily hobbies.
At Silkes Nørklerier we focus on hobbies & flowers. Our primary expertise is flowers, and in the shop you will find inspirational decorations, bouquets, wreaths and everything else you dream about for your home. The store is also filled to the brim with fabulous products from Fablewood, Spring Copenhagen, Konnerup Chocolates, Goldline, Citatplakaten and many more.
Creative advice in the shop

Nicoline, the daily manager of the store, offers her creativity and innovative expertise for you to also take advantage of. At Silkes Nørklerier you can always ask for advice, find inspiration for your home and presents and new ways of combining the imaginative products of the store.
Opening hours
Mon - thu 10.00 - 17.30
Fri 10.00 - 17.30
Sat 09.00 - 13.00
Sundays closed