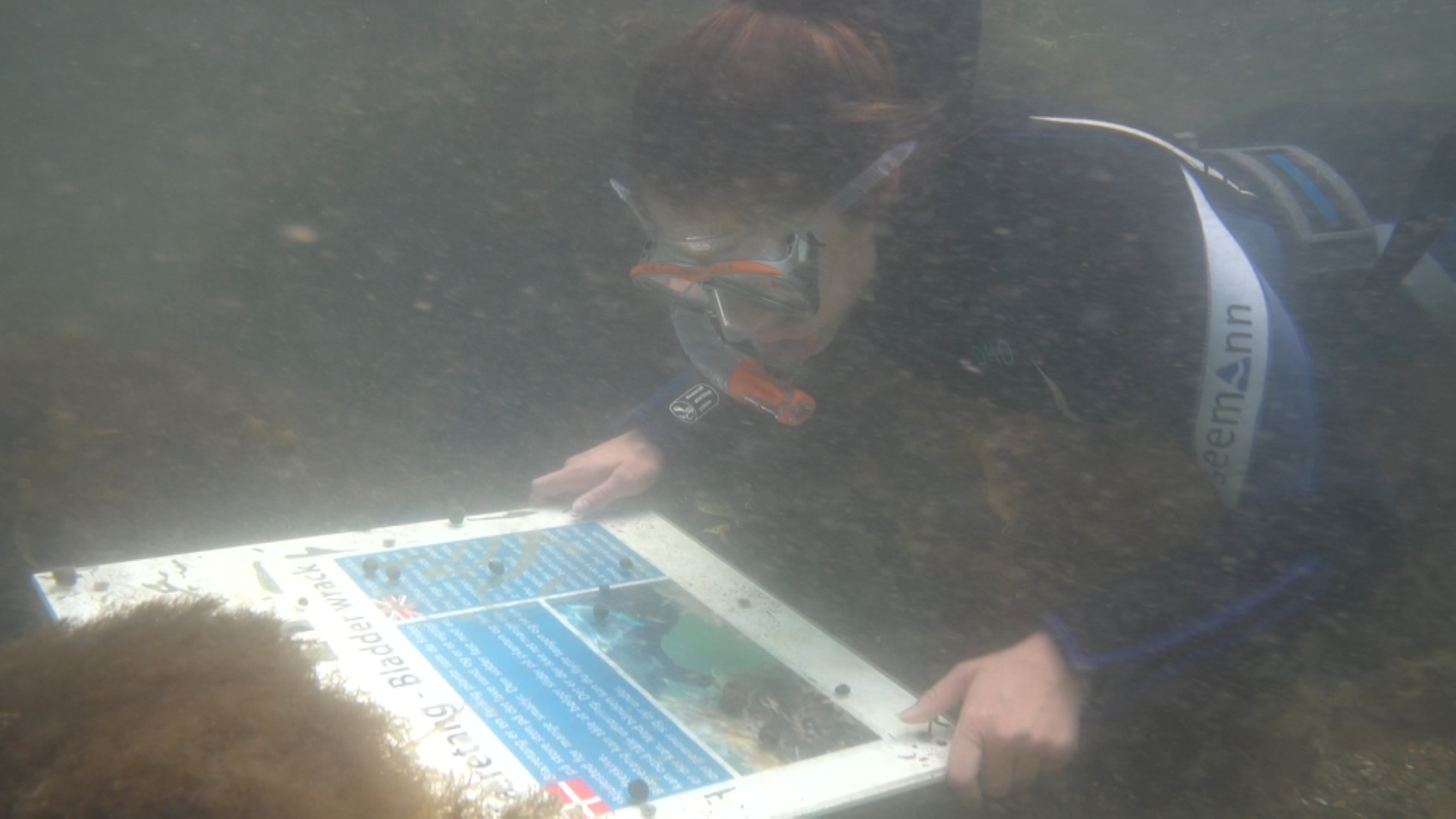 Snorkel Trail at Grimmermosehuset
Jump into the water by Grimmermosehuset and check out life under the waves. The snorkel trail runs parallel to the beach and is ideal for both beginners and experienced snorkelers.
What can you see?
Snorkelling allows you to follow an underwater trail from the surface. The path takes you over sandy bottoms and mussel beds as well as through marine grass and forests of seaweed.
There are 8 numbered markers on the seabed with an arrow pointing to the next sign. These signs also give you information about the undersea world of the porpoise and seal. They will explain what you can see and what to look for to spot the camouflaged flatfish, pipefish, goby and short-spined sea scorpion. Explore the new artificial breeding nests that have been created along the trail for the small fish to hide in and breed. Look for yourself, and see if any fish have moved in.
Facts
How to find: Coming from Brovejen, turn at Slengeriksvej, and then turn left at Indevejen. You will then find Hotel Comwell Kongebrogaarden at the end of the road. Follow the beach about 60 metres to the right – the snorkel trail starts at the first red buoy.
Geocoordinates:
Longtitude: 
Latitude: 

Google Earth Coordinates:
Latitude: 
Longtitude: 

Getting in and up the water: 

Highlights: nesting boxes, mussel beds, forests of seaweed, flatfish, pipefish, goby and short-spined sea scorpion.

Best season: The trail is open all year round

Depth: The trail is shallow and you can touch the bottom for the most of the trail. The maximum depth is 2m.

Length: 50 m

Tide: The current in the Little Belt can be strong, but there is usually calm waters at this point.
Level of difficulty (1-5): 1-2

Permissions: None
Facilities: There are toilets and changing rooms at Kongebro harbour (100m away)

Photo opportunities: Good opportunities for macro