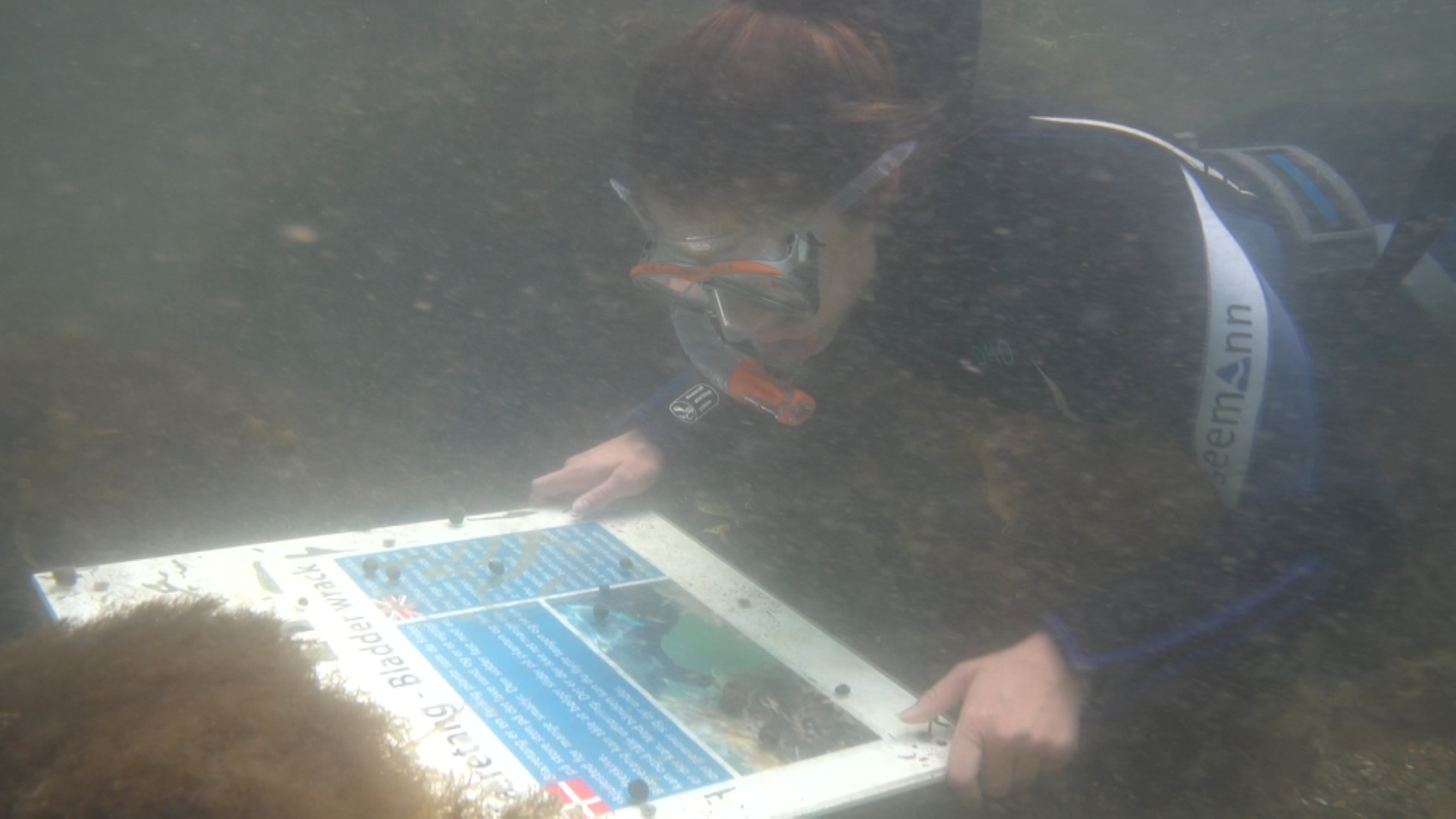 Snorkel trail in Middelfart
Underwater adventure - Jump in the water offshore from Grimmermosehuset and experience life beneath the waves. Follow the snorkel trail which runs parallel to the beach. The snorkel trail is for beginners and intermediate snorkellers.
What can you see?
Along the approx. 50m long snorkel trail you will see eight information signs telling all about the aquatic life at each particular spot. Each sign is numbered 1-8 and has an arrow pointing in the direction of the next sign. As you continue along your underwater route, your eyes will grow accustomed to noticing what goes on in this living larder for porpoises and seal. The signs will tell you what to look for and how to spot the camouflaged flatfish, pipefish, goby and shorthorn sculpin.
Explore the new artificial breeding nests that have been created along the trail for the small fish to hide in and breed. Look for yourself, and see if any fish have moved in.
Facts
Directions for drivers: How to find: Coming from Brovejen, turn at Slengeriksvej, and then turn left at Indevejen. You will then find Hotel Comwell Kongebrogaarden at the end of the road. Follow the beach about 60 metres to the right. The snorkel trail starts at the first red buoy.
Geographical coordinates
Longtitude: 9.711468635489286
Latitude: 55.5118362614714
Google Earth
Latitude: 55 30 711 N - 55 30 674 N
Longtitude: 9 42 721Ø - 9 42 843 Ø
In and out of the water: The snorkel trail is accessible from the beach itself.
Highlights: nesting boxes, sugar kelp, shorthorn sculpin (also known as bull-rout), straightnose and broadnose pipefish, flatfish and round goby
Best season: All year round
Depth: max. 2 metres
Length: 50 metres
Current: Currents in the Little Belt can be strong, but the waters at this spot are usually calm.
Difficulty (1-5): 1
Permits required: None
Facilities: There are toilets, changing rooms and shower facilities opposite Comwell Kongebrogaarden
Photography: Plenty of opportunities for macro photography on the snorkel trail
Equipment rental: If you need to rent wetsuits, goggles, flippers etc. for your snorkelling trek it is available for rental here