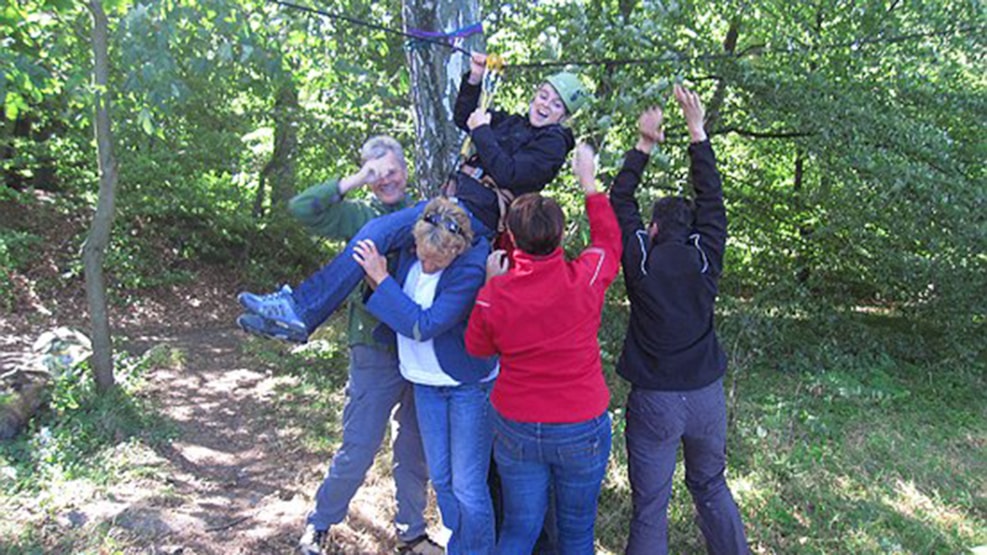 Teambuilding race
We offer a well-tried, all round, flexible and rewarding teambuilding race that can be adapted to your specific - requirements - needs - focus - time available - group size - and if you want to be inside or outdoors.
Regardless of how you choose to put together your teambuilding race, it will be based on teambuilding experiences with focus on solidarity and co-operation
with time afterwards for collective reflection and assessment.
The participants are divided into two teams and are provided with a team list, a program, a stopwatch etc. The teams have to go around a course of various activities that incorporate: team work, strength, intensity, creativity, communication, competition and success - always with the chance for a good laugh space for a good laugh. The set-up is planned so that all the teams meet each other at least once. This activity can round off by finding a winning team.
Group size:
8-48 pers.
Duration:
2-4 hours depending of numbers of  participants
Prices from:
8-16 pers. DKK 4.800,-
16-24 pers. DKK 9.200,
34-32 pers. DKK 13.200,
32-40 pers. DKK 16.800,-
40-48 pers. DKK 20.000,-
48-100 pers. DKK 24.000,