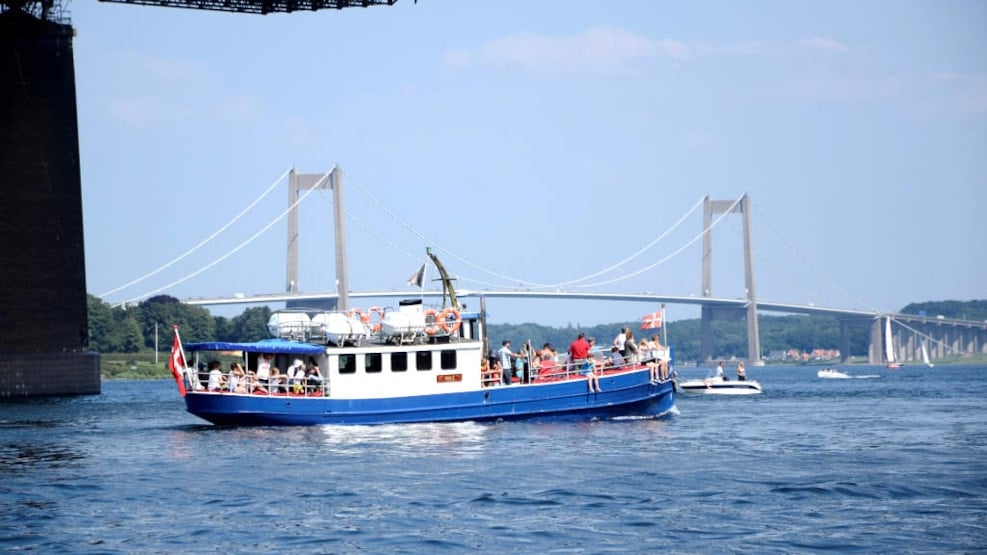 Whale Watching on board Mira3
Join the Mira3 tour boat and look for porpoises in Lillebælt, Middelfart
We depart from Middelfart Gl. Havn at the end of Havnegade. During porpoise trips, we see the small porpoises, the world's smallest whale.

You can enjoy the beautiful scenery while you look for porpoises. Lillebælt is very rich on beautiful natural scenery with land on both sides of the belt.
Spot as many porpoises as possible when they surface for air. Underway the ship crew tells stories about why, you can spot so many porpoises in the Little Belt, and the history of the early porpoise hunters of Middelfart!
Porpoises in Lillebælt
The population of porpoises in the Little Belt is one of the highest in the world, and they are found in large numbers in the Little Belt. The skipper tells of the porpoise behaviour, and life in the Little Belt on the tour.
We do not go to any particular spot on this tour, but we try to trace the small whales in the belt. One thing is guaranteed, you will get a lovely view of the Old and New Little Belt bridges at Middelfart. Why not combine wonderful nature experiences with a boat trip on beautiful Little Belt. You are very welcome onboard.