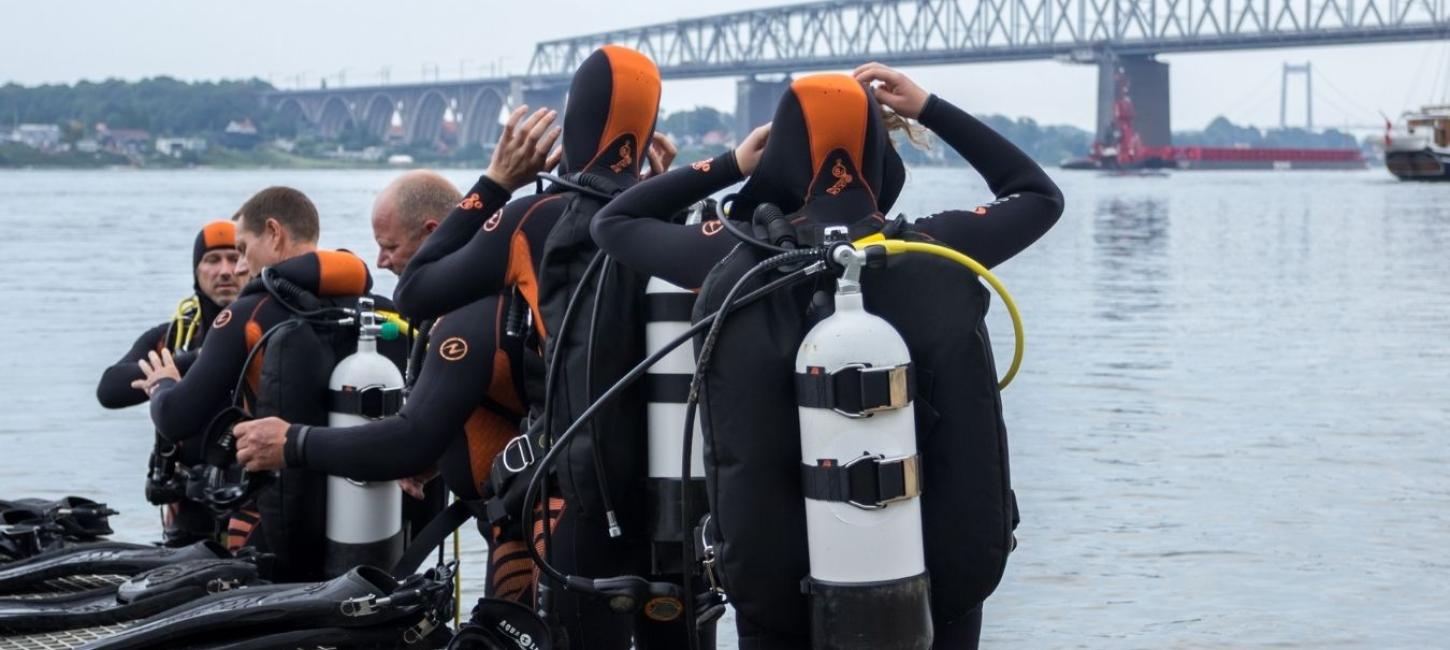 Diving and snorkelling
In and around Middelfart, 19 good diving spots and two snorkel trails await you, with a unique variety of underwater experiences. Enjoy stone reef diving, wall diving and deep water diving right from the beach at one of the best places for diving in Northern Europe.
Here is where you can dive
Impressive diving experiences
Middelfart is a great diving destination thanks to its many stone reefs, underwater trails and especially the underwater wall reef that extends from the bathing facility on the Hindsgavl Peninsula to Kongebrogaarden at the old Little Belt Bridge.  The belt also teems with life, with huge colonies of ascidians, pink sea strawberries and gigantic frilled anemones. Deep water diving down to depths of 40 metres is possible. In other words, there is the potential for a diving experience that will leave you so impressed that you never forget it.
The Little Belt is home to one of the world's largest porpoise populations. The porpoise is one of the smallest species of whale in the world. This is what makes life under the surface of the Little Belt so unique and diverse.
Where can I find diving facilities?