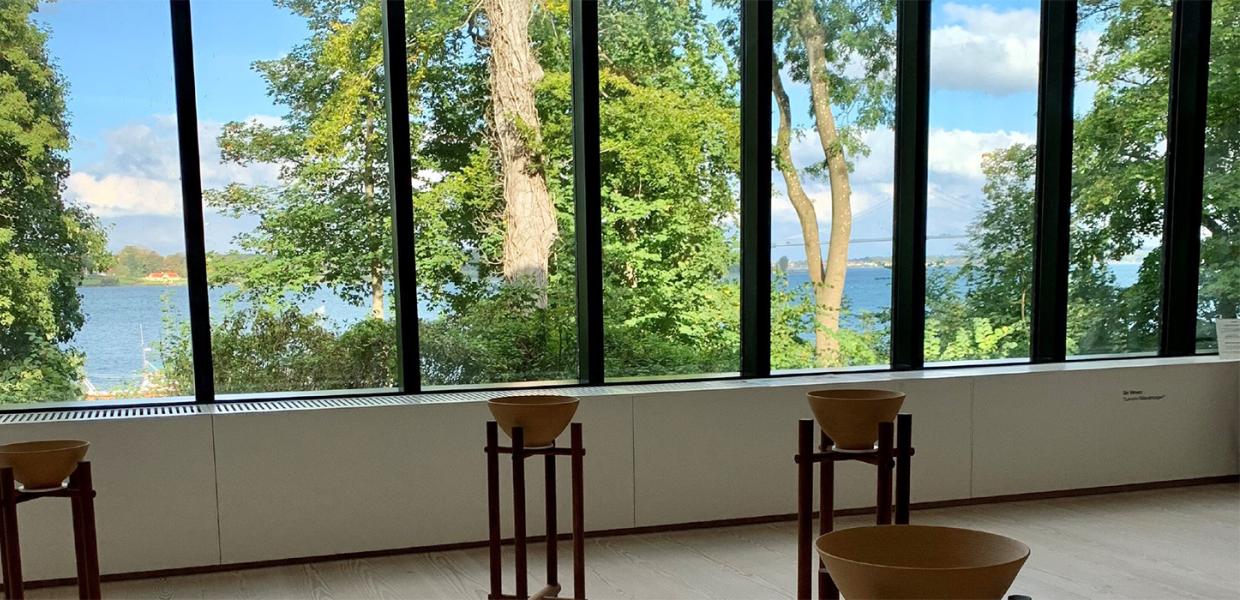 Photo:VisitMiddelfart
One of the greatest cultural gems
One of the greatest cultural gems of Middelfart's cultural scene and the surrounding area is the CLAY Museum of Ceramic Art Denmark. Here you can experience one of Europe's leading museums of ceramic art, artwork and design in beautiful surroundings beside the Little Belt. The museum is also home to the unique Royal Copenhagen Collection, which consists of more than 55,000 objects from the three renowned Danish factories; The Royal Porcelain Factory (Royal Copenhagen), Bing & Grøndahl and Aluminia.
Architecture and buildings
Here you will find both sustainable and modern architecture, which attracts visitors from all over the world, and historic architecture that tells stories from a bygone era.
War, gunpowder and cannonballs