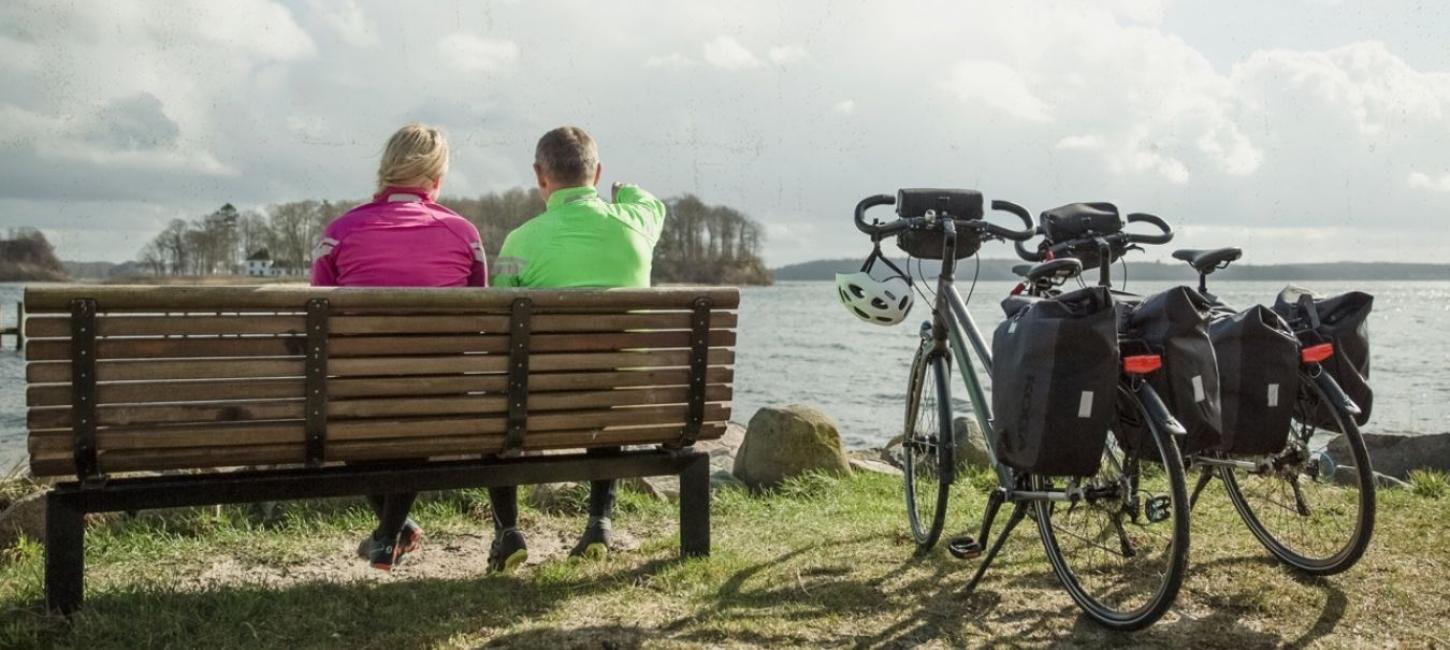 Cycling holiday in Middelfart
Enjoy Middelfart by bike and go on a cycling holiday along the Little Belt coast. Here you will find beautiful nature, a wealth of fauna and plenty of history to explore. There are various routes of differing levels of difficulty, so there should be something for everybody.
Good advice
If you get a flat tyre or you run out of water during your ride, help is at hand. You can refill your water bottle at all the churches in Middelfart and find help at one of Middelfart's Bike Friends if you get a puncture. There are great opportunities for a very enjoyable cycling holiday in the Middelfart area.