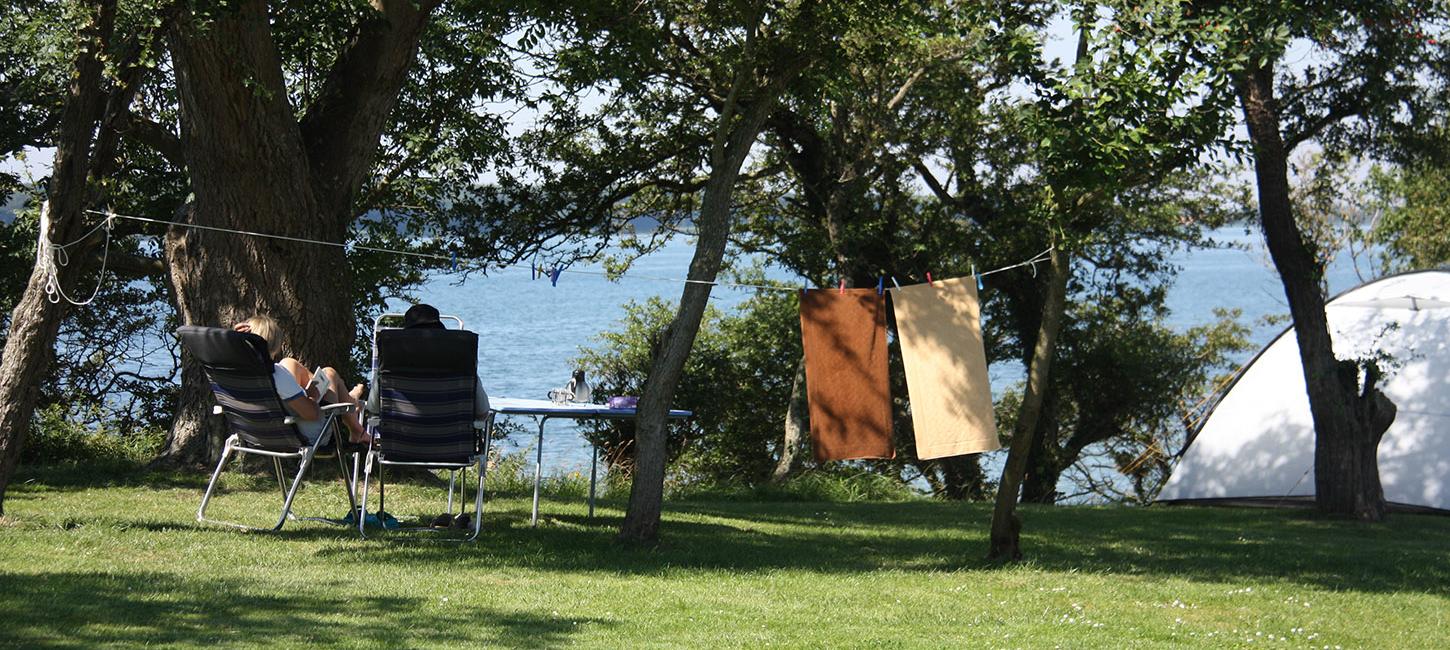 Camp sites in Middelfart
Photo:
Ronæs Strand Camping
You will find some of the most beautiful camp sites with sea views in Denmark along Middlefart's 117 km of coastline. 
Middelfart's coastline extends from the bay at Føns Vig to the south, to Fænøsund and the Hindsgavl Peninsula to the north. From there, it continues to Strib, in the north and eastwards to the bay at​​​​​​​ Vejlby Fed and Båring Vig.