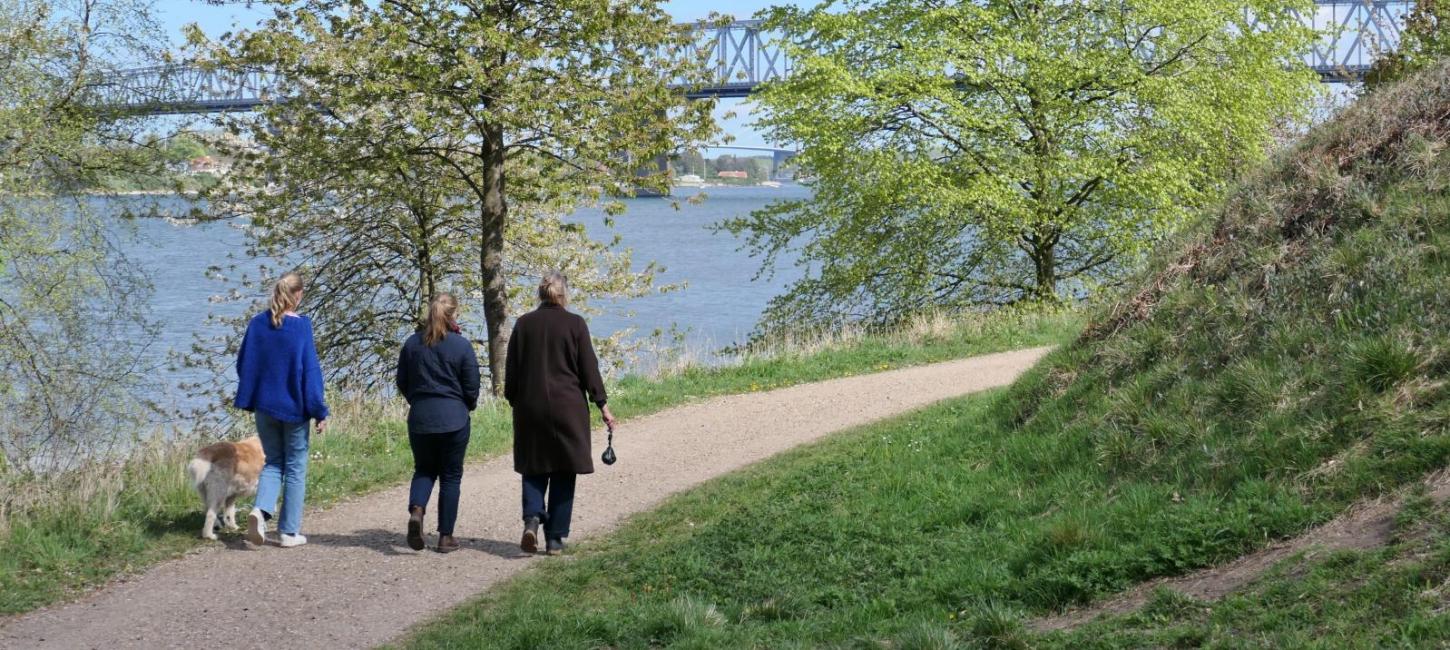 Friends on tour
Is it time for you and your friends to spend a nice time together and plan a trip in the near future? Here are our suggestions for a great trip to Middelfart for a group of friends.
Top attractions in Middelfart
Middelfart offers unique experiences, which you can only find here. Ascend up to 60 meters altitude on the Old Little Belt Bridge with Bridgewalking, which you can otherwise only experience in Sidney or Brisbane. You can also explore the Nordic region's largest collection of ceramics and porcelain at CLAY or head out on the sea and experience a whale safari in the Little Belt, which has one of the world's densest populations of porpoises, the world's smallest whale.
Create your own outdoor adventure
For a completely unique experience, which is guaranteed to give your circle of friends some unforgettable memories, it is a great idea to look into what the nature in and around Middelfart has to offer. There is no less than 117 km of coastline, where you can fish, dive, sail, sleep, cook over a campfire, swim and enjoy spending some time together. Middelfart has outdoor shelters right beside the water and which are even designed by proper architects.
Shopping & Sightseeing
Enjoy spending time together in the quiet company of a stroll through cosy Middelfart. Experience the town's shops, galleries and small oases, all the while with a view of the Little Belt. The cosy shopping street runs parallel with the shoreline of the Little Belt and creates a very special atmosphere on your stroll around Middelfart. Outside Middelfart, you will also find unique shops, such as the Carl Hansen & Søn Flagship Store, which are also worth a visit.
When are you going on a trip?