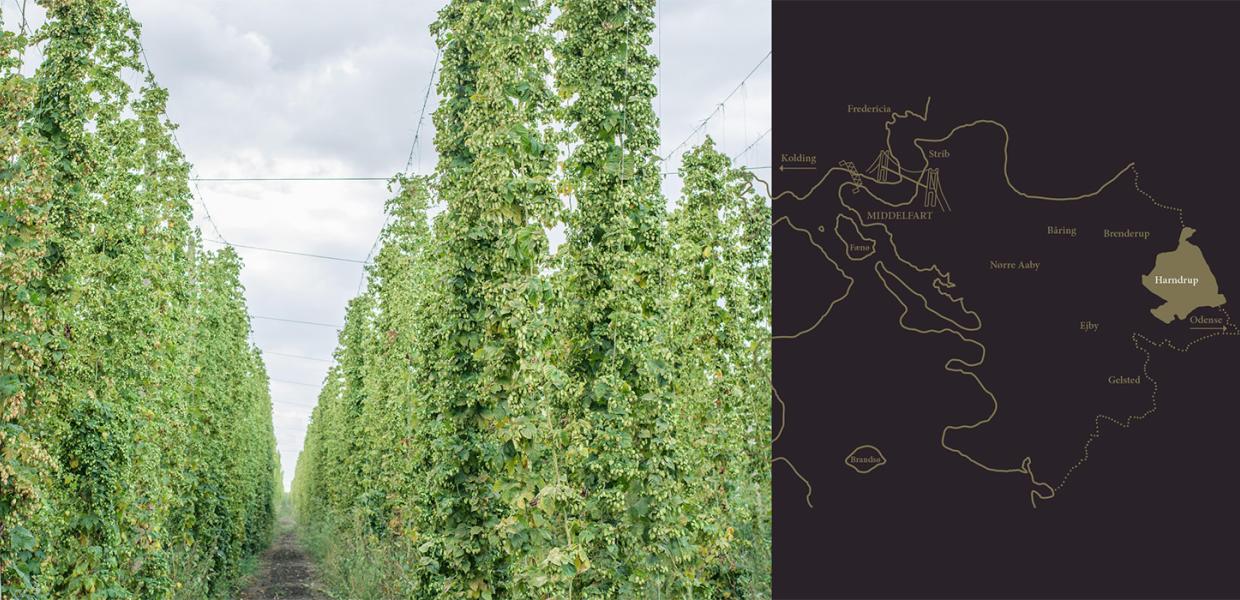 Photo:Colourbox
Harndrup
Harndrup is located in the middle of a beautiful and lush area of nature known as "Humleegnen" (which roughly means "hopland"), because hops have been widely grown in the local area. You can still find hop plants along the hedgerows growing in the wild – as a living testimony to Harndrup's hop history.
It therefore makes good sense that Harndrup is the place where you will find Humlemagasinet (which roughly means "the hop barn").
Humlemagasinet is not only a unique sensory experience in some beautifully landscaped gardens, but also a local, cultural meeting point that offers broad insights into culture, local history, royal and historical exhibitions, gardens and much more.