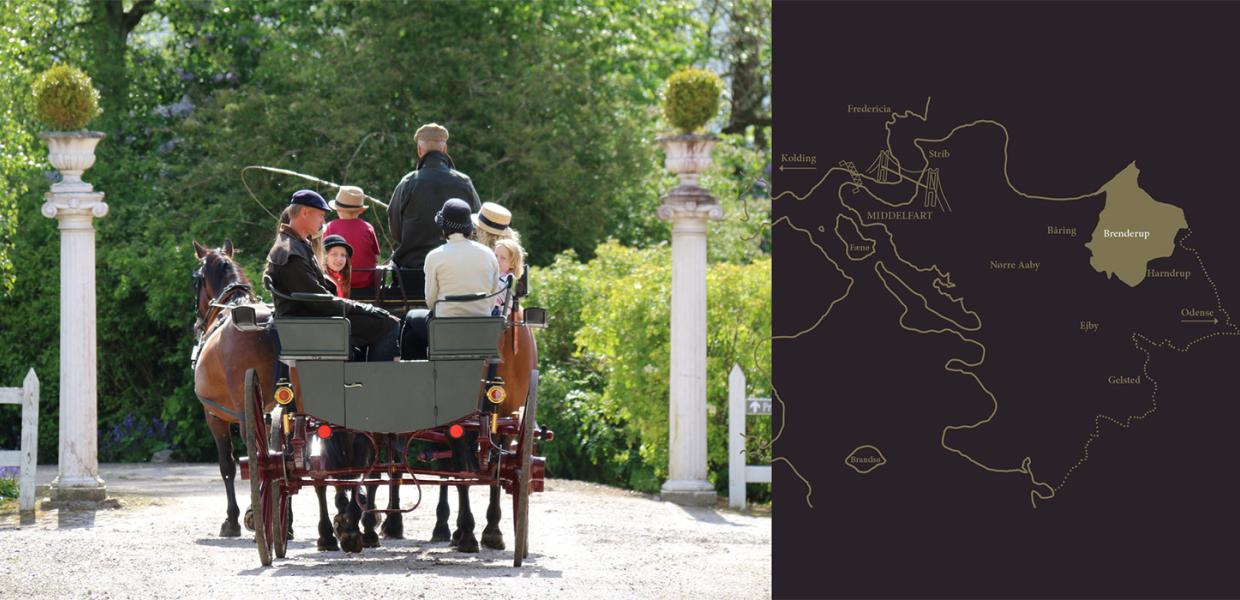 Photo:Desiree Ulrich
Brenderup
Danish design, intimacy, quality and craftsmanship – handmade and hand-picked. Brenderup is a place where quality and craftsmanship are in focus. Here you will find the best in Danish design, arts and crafts, farm shops and retro, as well as old-fashioned groceries with charm and intimacy. Brenderup celebrates craftsmanship and quality time.
The Brenderup Globe symbolises belonging and openness. The globe is comprised of nine "rings" cut from 2.5 cm thick Cortén steel plate. From this two-dimensional sheet of metal, the Globe becomes a simple three-dimensional structure, which gives the sculpture an interesting dynamic. As you move past the Globe, the nine rings appear to move within each other, also at night as the Globe is transformed by the change in light.
Simple Living – sustainable town communities
Feel the intimate atmosphere of an old grocery store, with tasty foods, organic products and freshly home-baked bread and cakes; perhaps with a coffee in the little café.