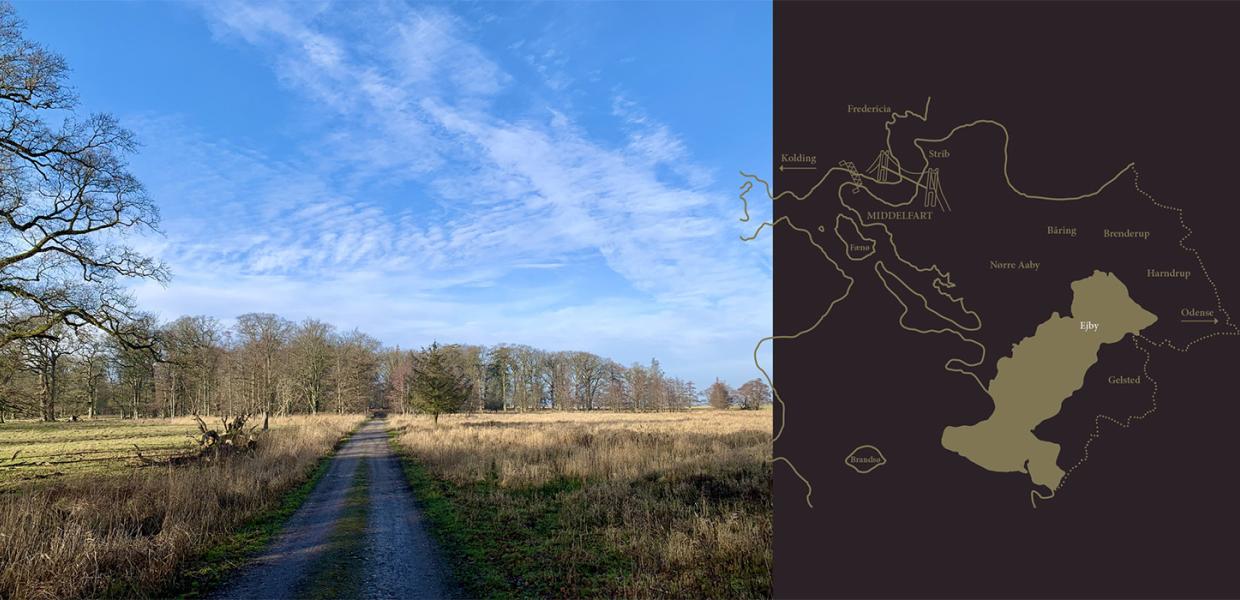 Photo:VisitMiddelfart
Ejby
Here you can walk in the scenic Wedellsborg Hoved area surrounded by the sea to the south and enjoy the tranquillity of a walk in Funen's largest area of marshland, Ejby Mose, to the east. There are especially large numbers of singing nightingales in this area. To the north, you can experience the Fjelsted Skov's transformation from a roadside inn to a sustainable hotel and conference centre over three generations.
Don your hiking boots and head out to Wedellsborg Hoved and experience the woods where your four-legged chums are also welcome on a leash.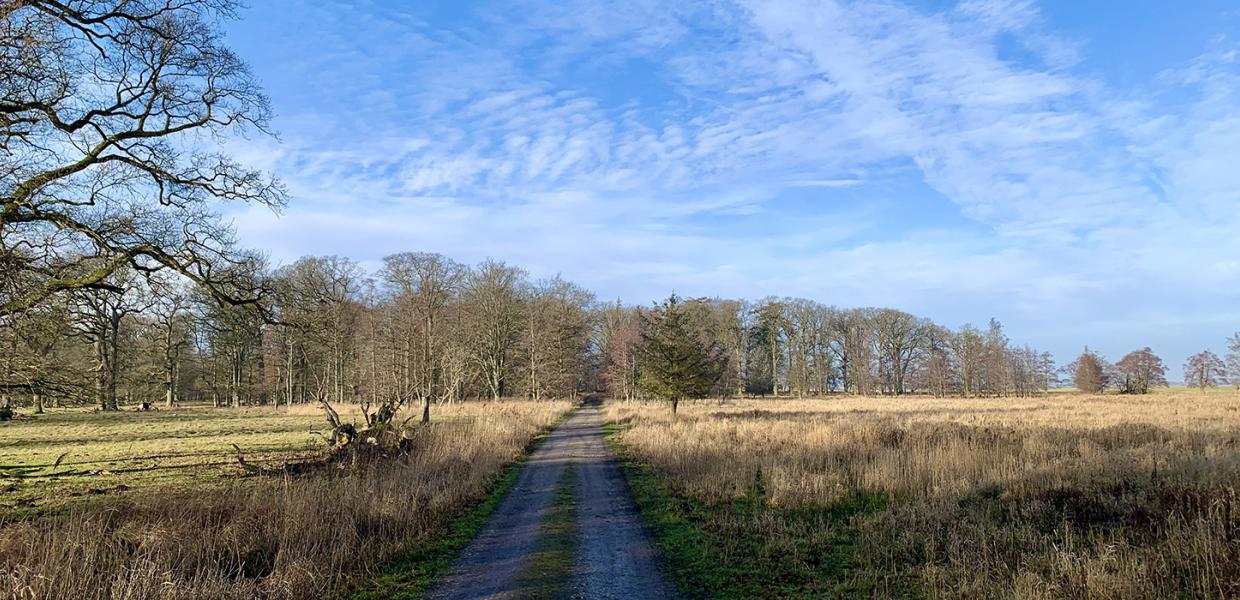 Photo:VisitMiddelfart
With your children hand-in-hand and packed lunches in your haversack, you can walk across the flat plain where the red deer live. Set your imagination free and imagine a herd of antelopes stampeding across the savannah.
A scenic area
WWedellsborg Banks is a geological formation that extends approx. 10 km diagonally southeast of Middelfart and south of Gelsted.
The banks consist of five sub-areas; the hills of Ørslev Bjerge, Tellerup Bjerge, Håre Bjerge, Lunge Bjerge and Favrskov Bjerge. The area has many visible traces of high-ridged fields from the early Middle Ages and well-preserved burial mounds from the Bronze and Late Iron Ages, which are one of the reasons why parts of the area are protected by the Danish state.
The protected area of Wedellsborg Banks includes parts of Håre Bjerge, Håre Mose and Lunge Bjerge as well as a small part of the river valley at Brænde Ådal.
A historical meeting point
From a distance, you can view the Wedellsborg Gods estate, which is one of Denmark's oldest family-owned properties and has been passed down through the same family since the beginning of the 17th century.
The private estate dates back to the 16th century when it went by the name Iversnæs. Its current owner, Count Bendt Wedell, is a direct descendant of Wilhelm Friedrich von Wedell, a German, who named and took over the estate more than 300 years ago, in 1672. Bendt Wedell took over the estates in 1982 when he was just seven years old.