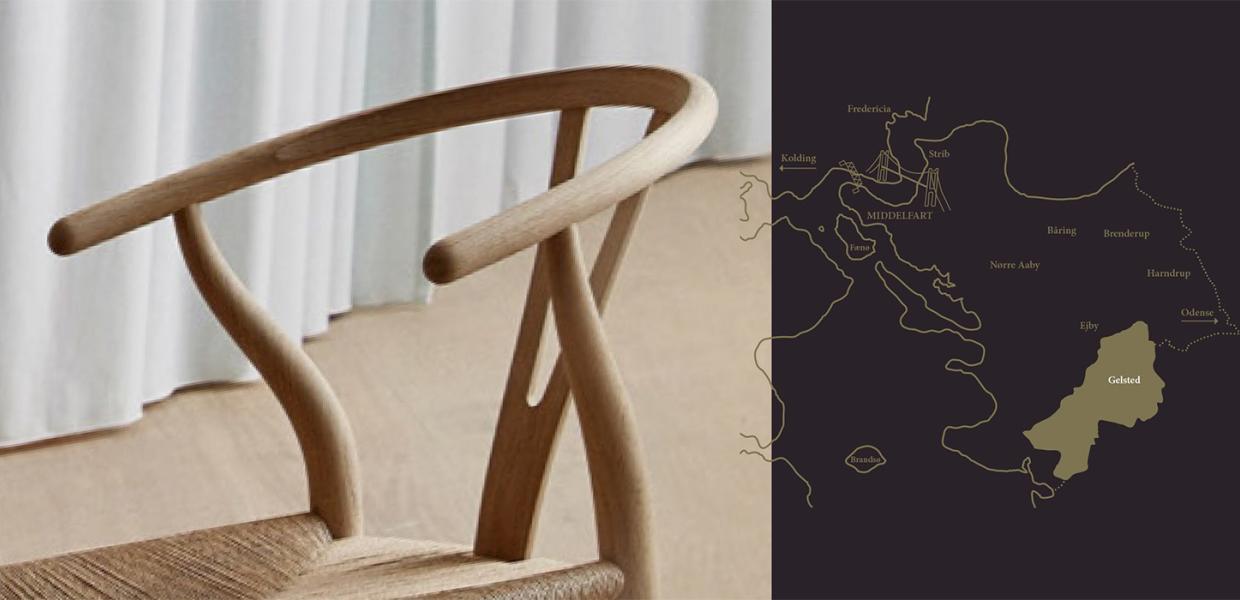 Photo:Carl Hansen & Søn
Gelsted
Timeless elegance, craftsmanship and sustainability. Here you can see and touch and become captivated. World-class Danish design and local crafts with everything from sustainable flowers, bakery and patisserie to 400 m2 of antiques – known in the 'country'. These are some of the things you can experience in Gelsted as well as a nature area with characteristic remnants of cultural history.
World-famous furniture icon Carl Hansen & Søn is based in Gelsted. They make Danish design classics like Wegner's Y-chair, Børge Mogensen's Hunting Table and Arne Jacobsen's Society Table. Solid carpentry craftsmanship and Danish design go hand in hand at Carl Hansen & Søn. Experience the factory and craftsmanship in one of just a few Flagship Stores worldwide, which are otherwise only found in selected cities such as Paris, New York, Tokyo, Hamburg, London, Stockholm and Copenhagen.
Nature area with characteristic cultural traces
The Brænde Ådal river valley is one of Funen's most beautiful and diverse areas of nature. The landscape in and around the river valley is characterised by many different habitat types and species. Along the 28 km long route, you will find many viewpoints that will undoubtedly impress.